May 5th, 1921, is considered the birthday of the Chanel №5 fragrance, which celebrates its centenary this year. Coco Chanel had a special love for the number 5:
"I present my collection of dresses on the fifth day of the fifth month and so we will leave this sample number five with the same name that it already has, it will bring good luck."
That is, according to one of the most replicated versions, what she told perfumer Ernest Beaux when he presented her several versions of the fragrance (most often it is mentioned he showed her ten samples, numbered from 1 to 5 and from 20 to 24.)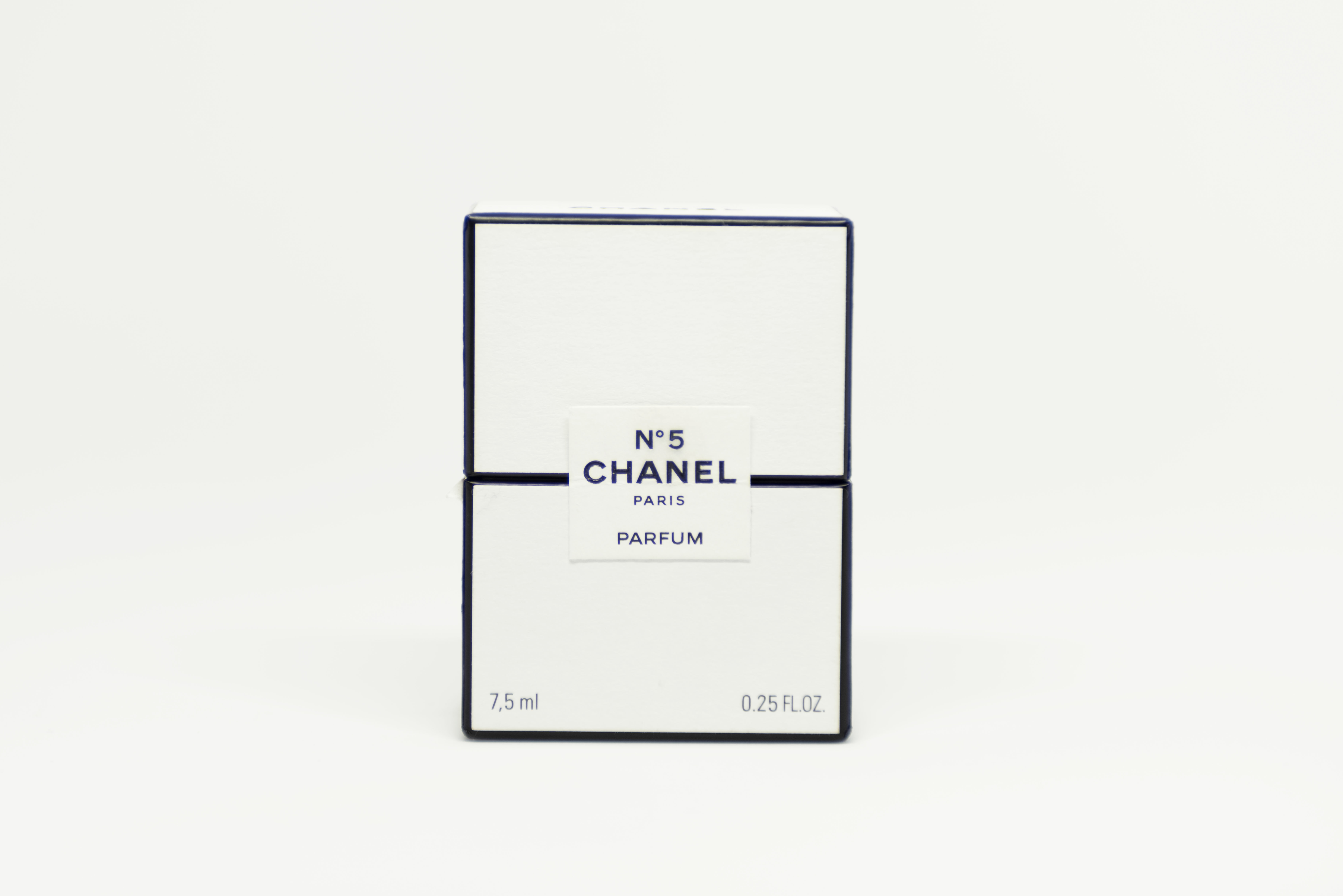 Chanel №5 has long been a legend, the most iconic fragrance, the embodiment of the French perfume classics while remaining relevant and in demand, continuing to hold a strong position among the sales hits to this day. Over a hundred years, "Number Five" has become heavy with myths and speculations, countless articles have been written about it, and each new launch associated with this fragrance invariably causes a huge discussion among critics, brand fans, and perfumery lovers.
I won't claim to be exhaustive about this fragrance in this short article; I'm not one to go into history and art discussions, but I would still like to make my small contribution and recall some critical details that inevitably come up when talking about his wonderful perfume.
RUSSIAN TRACE
The childhood of Ernest Beaux, the creator of Chanel №5, was spent in the village of Sushchevo (now the center of Moscow, the Tverskaya District), not far from the Rallet perfume factory (now Vyatskaya, 47), where his older brother, Edouard Eduardovich Beaux, was Chairman of the Board. During World War I, he was in the military service (he had served in the French army for two years before that) on the Northern Front, including on the White Sea and in the area of Arkhangelsk and Murmansk. Lake Semenovskoye made a memorable impression on him with its remarkably fresh smell, which at the time reminded him a bit of coriander essential oil. He admired the beauty of the Russian north, the otherworldly charm of the polar day, and the fact that "during the midnight sun, the lakes and rivers exude a fragrance of unusual freshness."
At the end of 1919, Ernest Beaux went to France. He worked at Chiris, together with many of Rallet's former Russian employees. In 1920, Grand Duke Dmitri Pavlovich introduced him to Coco Chanel, who was looking for a perfumer and was burning with the idea of creating her own perfume.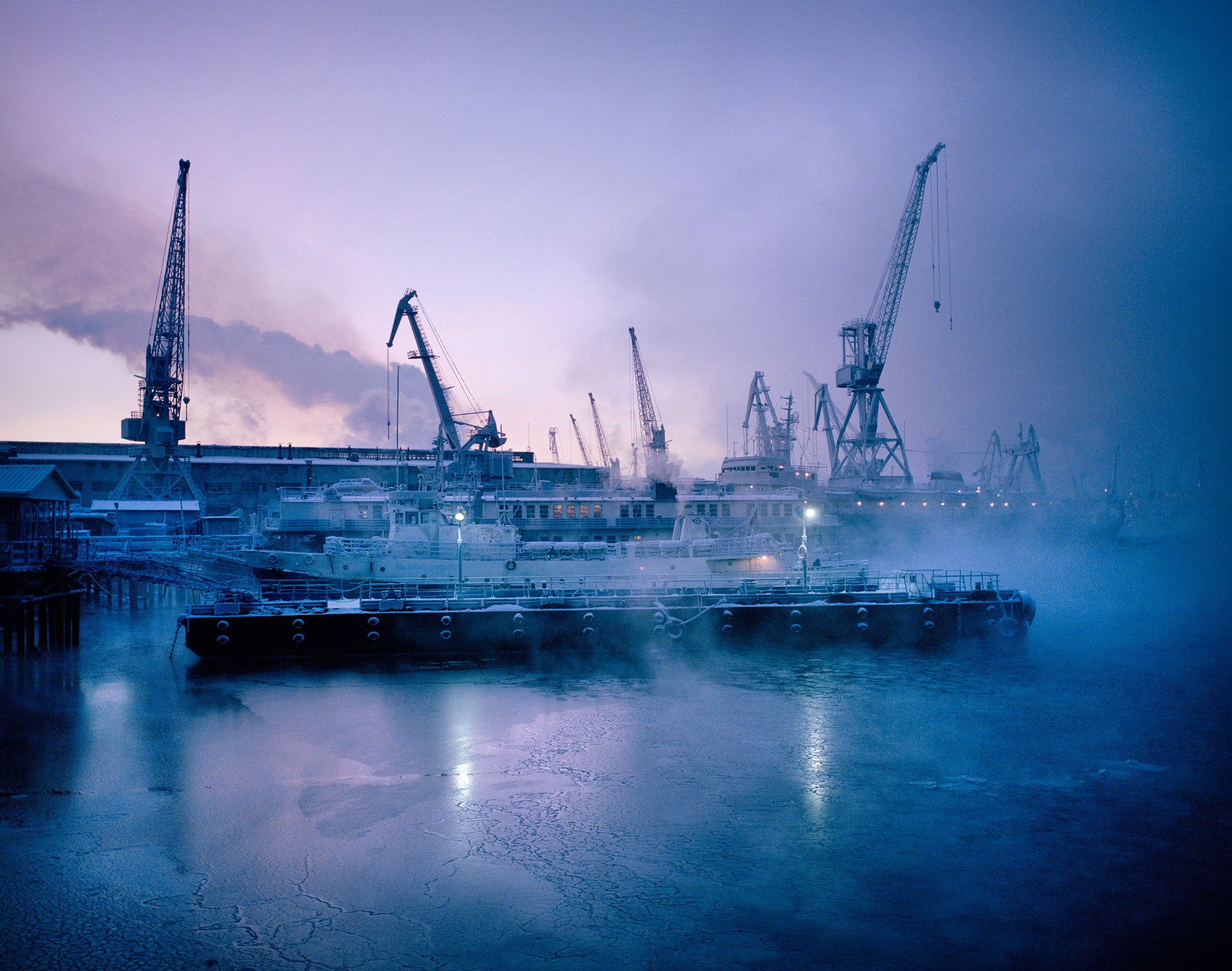 According to one version, the first batch of a hundred bottles of perfume made for May 5th was not even for sale; Coco Chanel only scented the dressing rooms in her boutique in Rue Cambon with it, and most bottles were sent as gifts to influential friends in the establishment, top customers and other celebrities (there were no perfume bloggers yet…)
ALDEHYDES
Coco Chanel did not like the heavy, dense floral fragrances of the time; she was irritated by the smell of unwashed bodies and the animalic aspects of natural musk. For her perfume, she was looking for the smell of freshness, the feeling of just-washed, clean skin. She wanted something innovative and unlike anything that existed at the time.
A hundred years ago, the range of perfume freshness was small: it was mostly limited to citrus essential oils, but they, being very volatile, left the composition in a matter of minutes.
Ernest Beaux was very keen on new synthetic materials; he experimented with aldehydes, which at the time seemed difficult to work with and strange.
"The future of perfumery is in the hands of chemists. We will have to rely on chemists to find new materials if we want to create new fragrances."
Chanel №5 was not the first fragrance to include synthetic aldehydes. The most frequently heard claim to the use is Houbigant's Quelques Fleurs of 1912, which included methyl nonyl acetaldehyde ("C-12 MNA aldehyde"), aka 2-methyl undecanal, synthesized by the great French chemist Auguste Georges Darzens in 1903 (he, incidentally, was also born in Moscow.)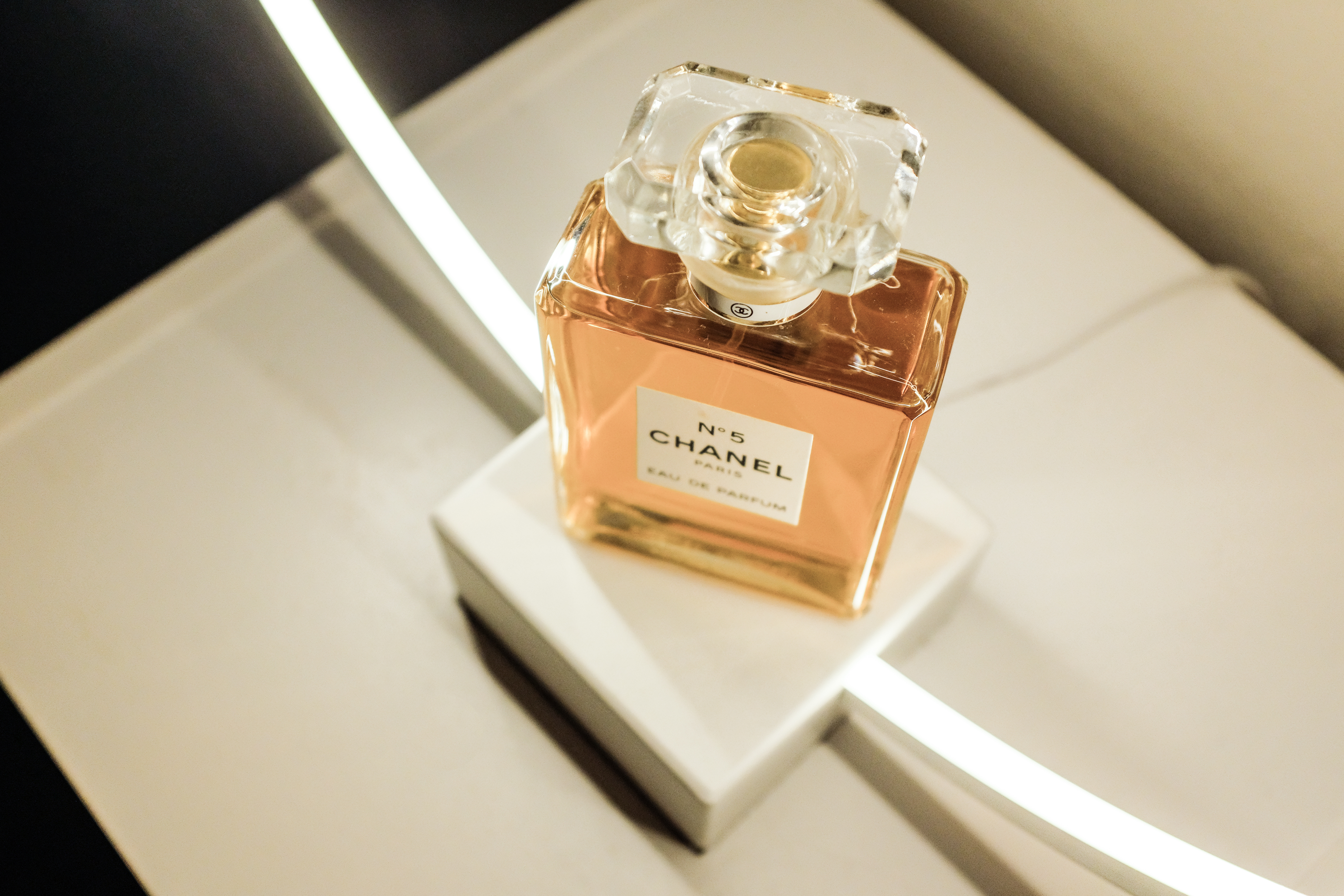 The first synthetic aldehydes Beaux had at his disposal were of rather mediocre quality, and after a series of experiments, he came to use a cocktail of three substances: undecanal ("C-110 aldehyde"), dodecanal ("C-12"), and 10-undecenal ("C-11") – the latter, being unsaturated, is closest to the characteristic aspect of coriander oil and cilantro herbs that Beaux had picked up in the scent of the northern lakes.
This aldehyde complex was already used by Beaux in 'Bouquet de Catherine' (later Rallet №1), which was conceived as a female analogue of 'Bouquet de Napoleon' – Beaux's first big success as a perfumer.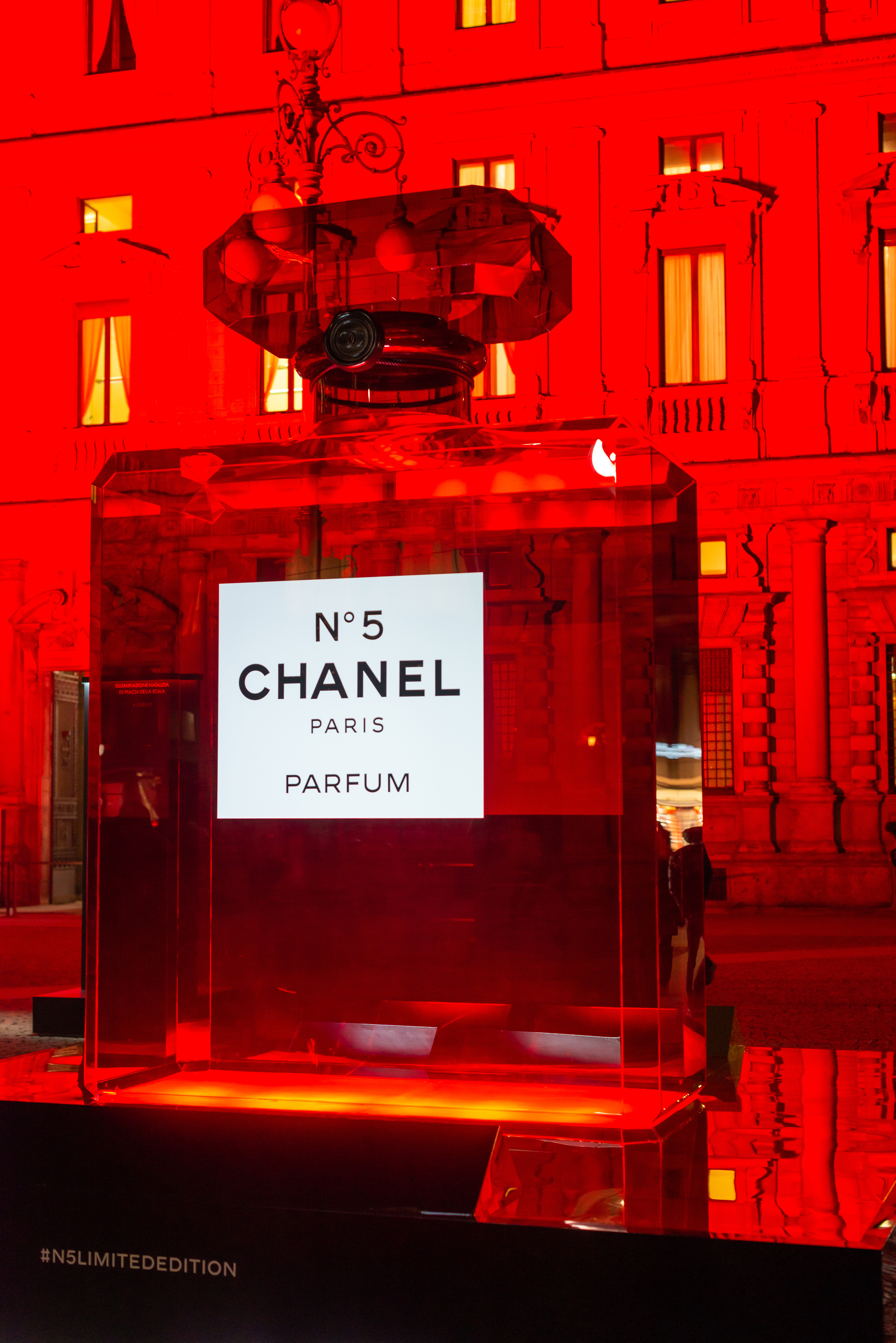 One legend says that Beaux mistakenly put an overdose of aldehydes into the fragrance, accidentally using pure substances instead of 10% solutions, but I am almost certain that he did it consciously to achieve the desired freshness and "synthetic" character. He "appreciated artificiality, the kind that contradicts nature, not the kind that tries to imitate it."
Now, a hundred years later, freshness in fragrances is the absolute standard, and materials that impart freshness are in almost any composition.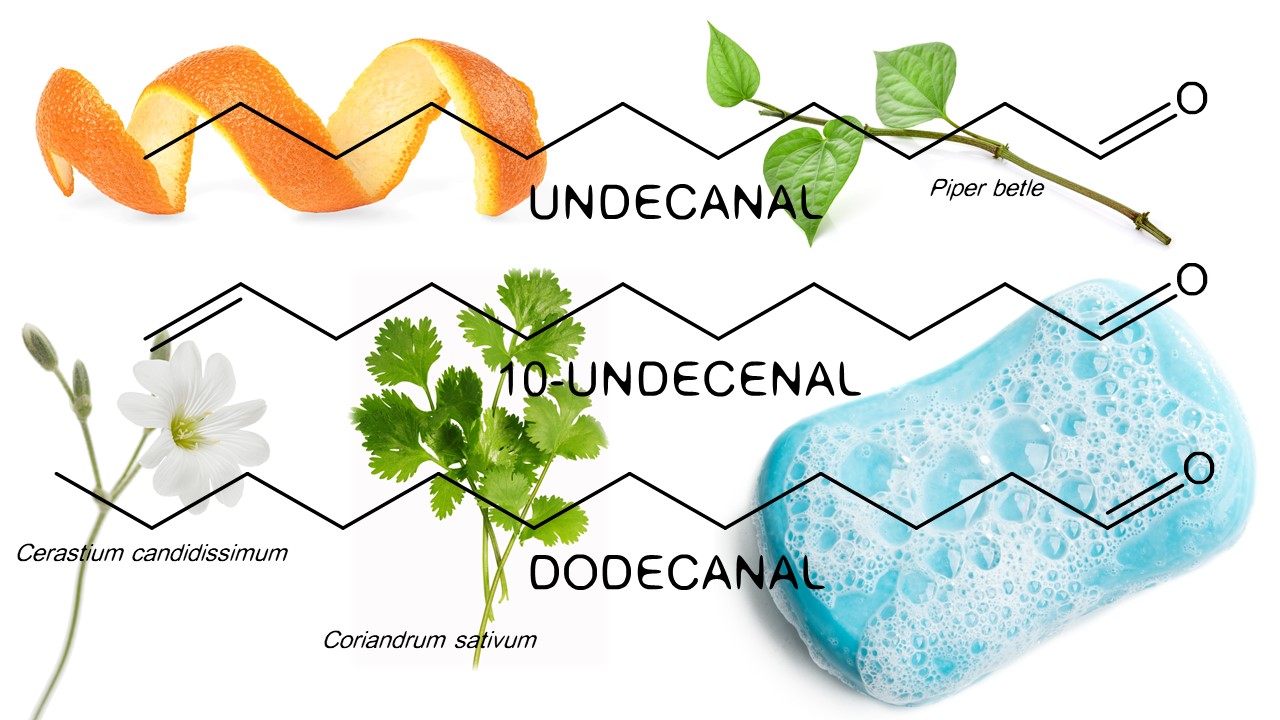 Although Beaux used synthetic aldehydes, fundamentally they are not something unnatural and man-made; aldehydes can be found in significant amounts in a wide range of essential oils. The very same undecanal is present in the essential oils of most citrus fruits (in some types of orange oil up to 1% – which is ten times more than in Chanel №5 – and octanal, a lighter homologue of undecanal, in orange can even be over 5%), in cilantro herb oil (up to 3%), and in the oil of Cerastium candidissimum, the Greek endemic, the content of undecanal reaches a crazy 10%.
In the essential oil of betel leaves, a close relative of black pepper, dodecanal can be about 5%, the same amount as in cilantro, and only slightly less in the root of the Heracleum (hogweed or cow parsnip – which is very close to angelica). In tangerine, it is only three percent less, around 2%.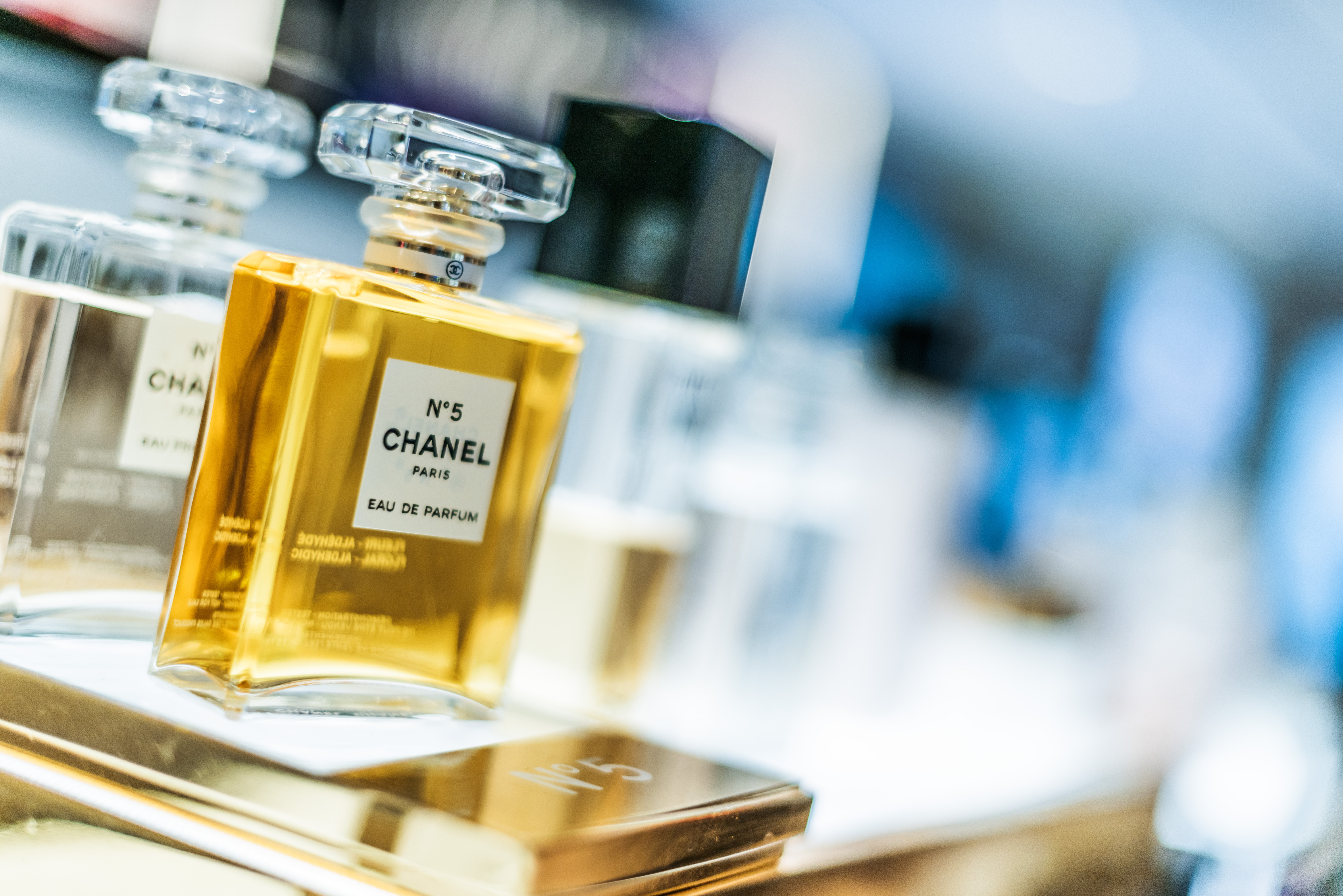 Beau began by adding aldehydes to notes of jasmine, later complicating the central floral bouquet by adding rose and ylang-ylang. The original Chanel №5 formula included a staggering amount of natural rose and jasmine – about 4 and 5 percent respectively, which at the time was a common practice. In today's fragrance, it is absolutely impossible to imagine such a thing, and it's not even about IFRA.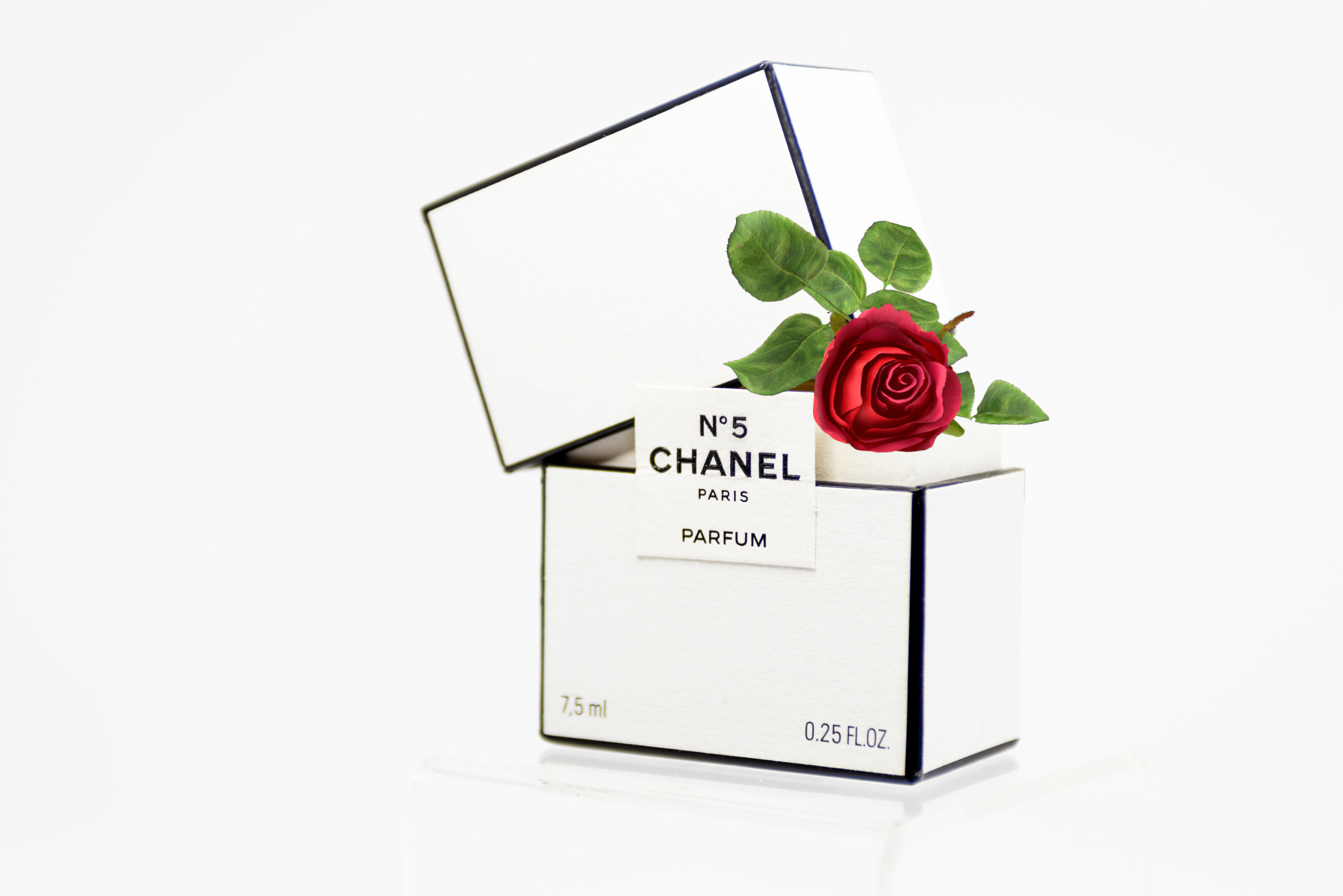 The top notes are formed by bergamot, neroli, linalool (it was available as a rosewood isolate), and frankincense essential oil – it harmonizes with the aldehydes, exalting them. The floral center of the composition is complemented by violet methyl ionone and lily of the valley hydroxycitronellal (about 8 and 10%, respectively). The base of the fragrance contains vetiveryl acetate, sandalwood, isoeugenol, vanillin (1.5%), coumarin (5%), as well as natural ambergris, musk, and civet.
МUSK
According to some reports, natural musk was initially included in Chanel №5 in the form of an alcoholic tincture instead of pure alcohol; it was used as a solvent for this perfume. Natural musk was present in the composition for quite a long time; it was tested in the Chanel quality control lab (directed by Henri Robert) among all other natural materials; perfumer Maurice Roucel began his dizzying career here.
But the main musk in Chanel No. 5 is not natural musk, but a synthetic musk ketone, as well as musk ambrette, which together make up more than 10% of the formula.
While the first substance can still be found in extremely modest quantities nowadays, the second one can be found only in laboratories as a gimmick; its use has long since been banned. Nitro musks contribute significantly to the sweet-powdery "vintage" character.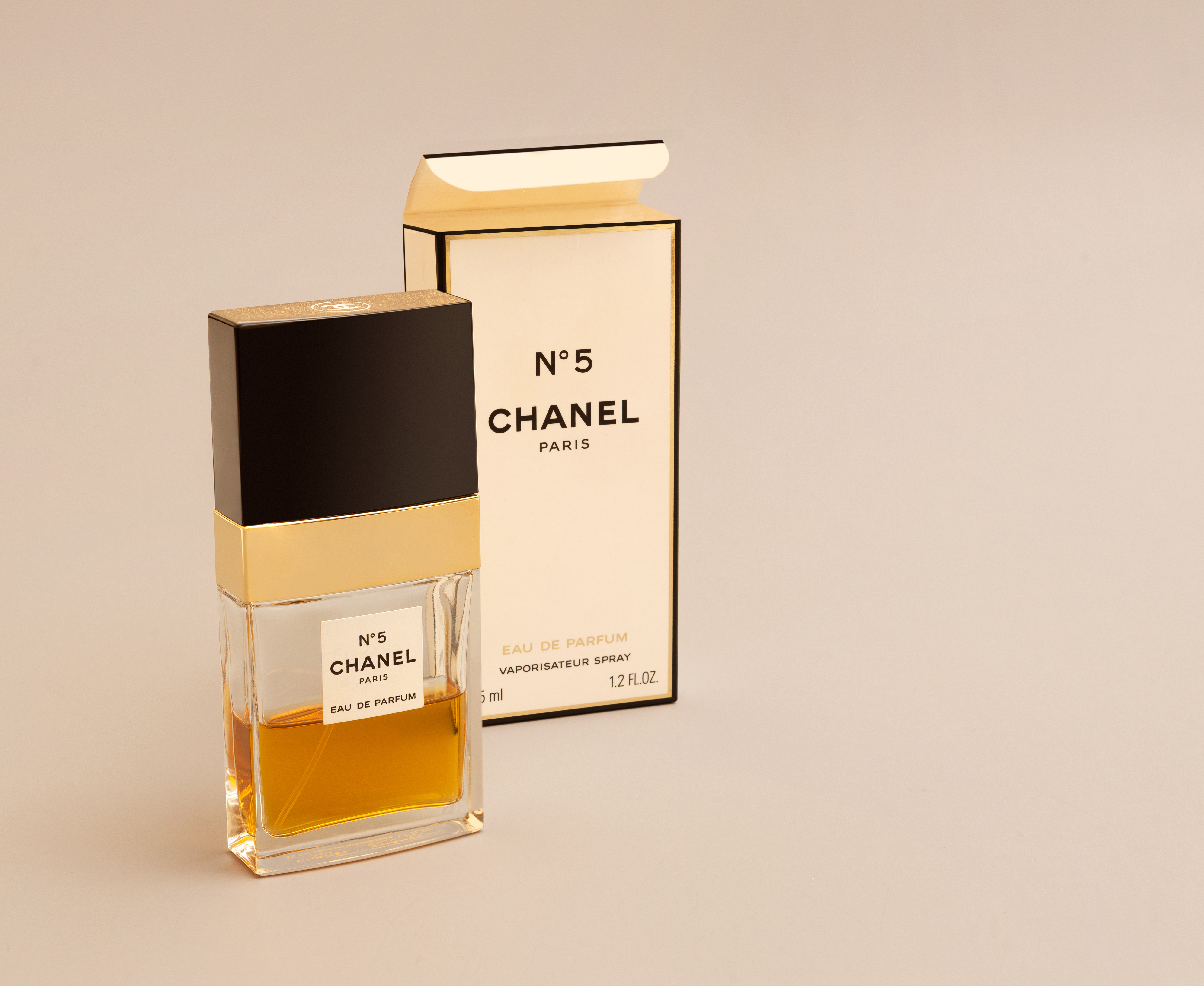 Many people struggle with the mystery – what is so special about Chanel №5? Why did "Number Five" become the most important French perfume of all time? It may not have been the first, but it was the most important. The main aldehyde fragrance, the perfume that united perfumery and fashion, the standard in the world of advertising, the icon of pop culture. Let's congratulate the brand on this anniversary – today is a wonderful occasion to wear this magnificent perfume.