Converse recently announced a new footwear line that employs a variety of new materials and forms to improve upon the fit and sizing of its classic footwear styles. Dubbed CX, the new design toolkit will influence the way Converse designs footwear moving forward. The collection features three new iterations of the classic Chuck Taylor, along with a collaborative pair of Chuck Taylors with TAKAHIROMIYASHITATheSoloist.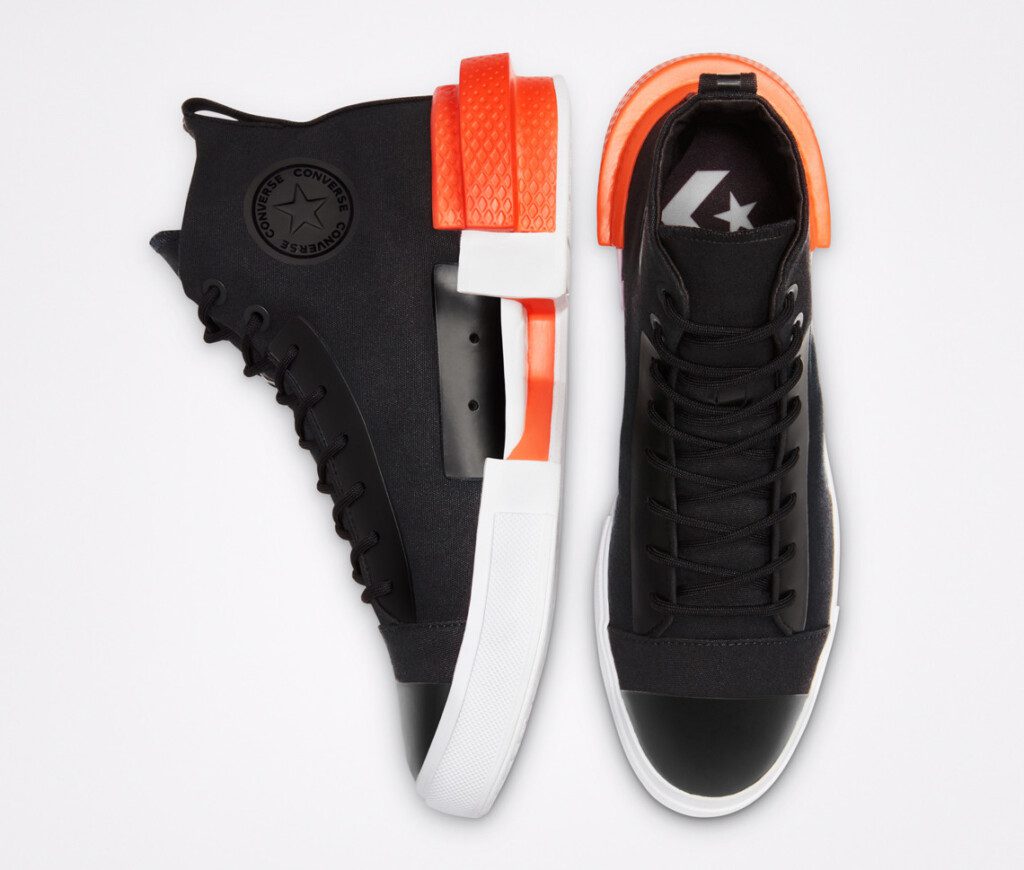 During its research, Converse realized consumers seek a new level of comfort and versatility when it comes to footwear, since one pair of shoes often takes someone from day to night. The CX design toolkit includes three core materials that Converse will be utilizing in new ways to make its shoes even more transitional: stretch canvas, foam and rubber.
As an update to its iconic crisp canvas uppers, Converse is experimenting with expediting the wear-in process by using stretch canvas on CX models. The stretchy material allows for a more comfortable fit and makes the shoes easier to take on and off. Although less sturdy and satisfyingly grainy to the touch than traditional canvas, the stretch canvas does allow for a more snug fit.
For the CX line, Converse is also adding a single-density PU insole and a lightweight phylon midsole. The combination of the two aims to boost impact absorption when walking or running.
The most noticeable design update is a new outsole with a distinct cutout that allows extra mobility. The first three footwear silhouettes releasing from the CX line will be the All Star Disrupt CX, the low-cut slip-on Chuck Taylor Disrupt CX and the Chuck Taylor All Star CX, which features on-trend transparent foxing.
Converse doesn't plan to stop designing with the new CX toolkit anytime soon — in fact, the number of CX-clad products will only increase from here. "In time, we plan to integrate its elements into every footwear product we make," explains Brandis Russell, VP, Global Footwear at Converse.
TAKAHIROMIYASHITATheSoloist will be the first creative to offer their take on the CX series with the official launch of the black and white All Star Disrupt CX, which originally appeared during the designer's Spring 2020 runway show. The collaborative shoe will launch on March. Meanwhile you can check climate adaptable sneakers and 20 most expensive shoes ever.