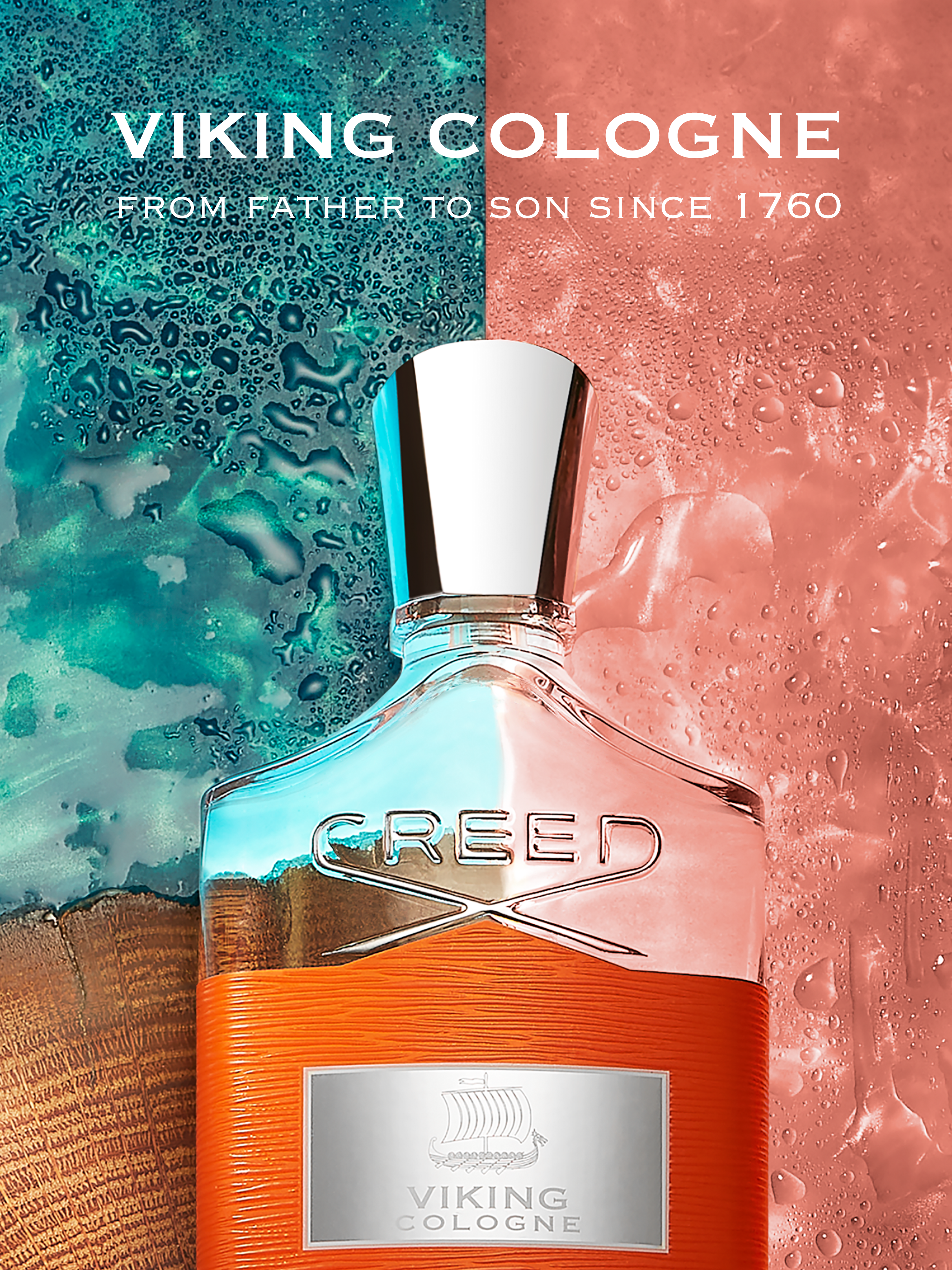 For their first launch of 2021, The House of Creed are proud to present Viking Cologne. An aromatic fougère fragrance that combines the headiness of an eau de parfum with the invigorating edge of an eau de cologne. The newest creation follows the first VIKING launched in 2017.
Created by 6th Generation Master Perfumer Olivier Creed and his son Erwin, this fragrance is a masterful alchemy of dry sandalwood, zesty bergamot and earthy vetiver. A true mix of citrus fruits with fragrant heart notes that are fused together with a woody base.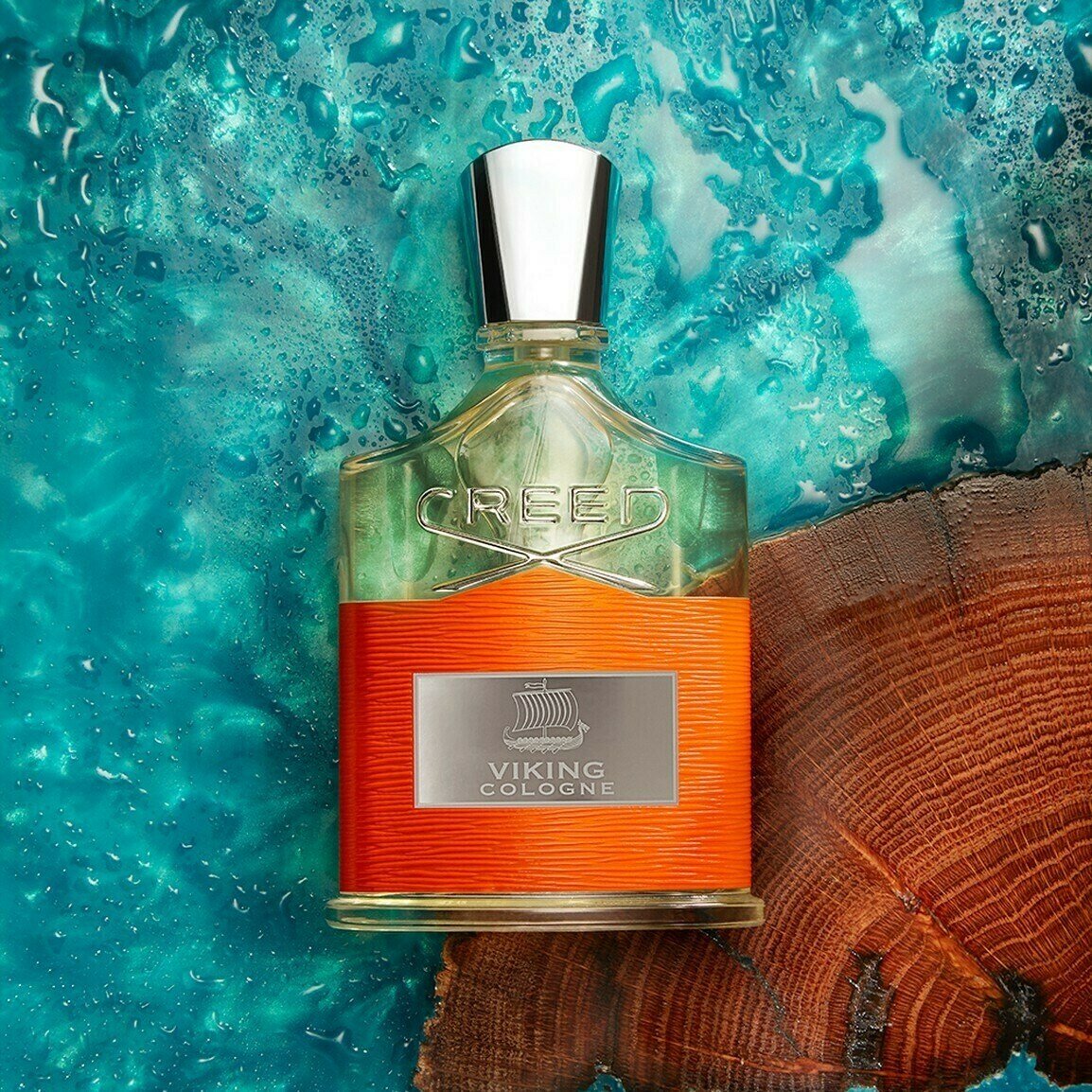 This fragrance is a universal scent re-imagined for the modern explorer whose feats are only the beginning as our own natural landscapes become the terrains they have yet to explore. It is a bold, fresh & aromatic Eau de Parfum, inspired by a Nordic Springtime adventure.
"Viking Cologne captures the re-awakening from the darker winter months – an invigorating burst of freshness, at the first light of Spring, that exudes from mountain terrain yet to be explored. Vertiginous waterfalls cascade from the clouds, exuberant and full of life. Evergreen forests, rolling hills and crystal-clear lakes, awash with sanguine opportunities, lie waiting as your boundless journey begins." – Creed brand explains.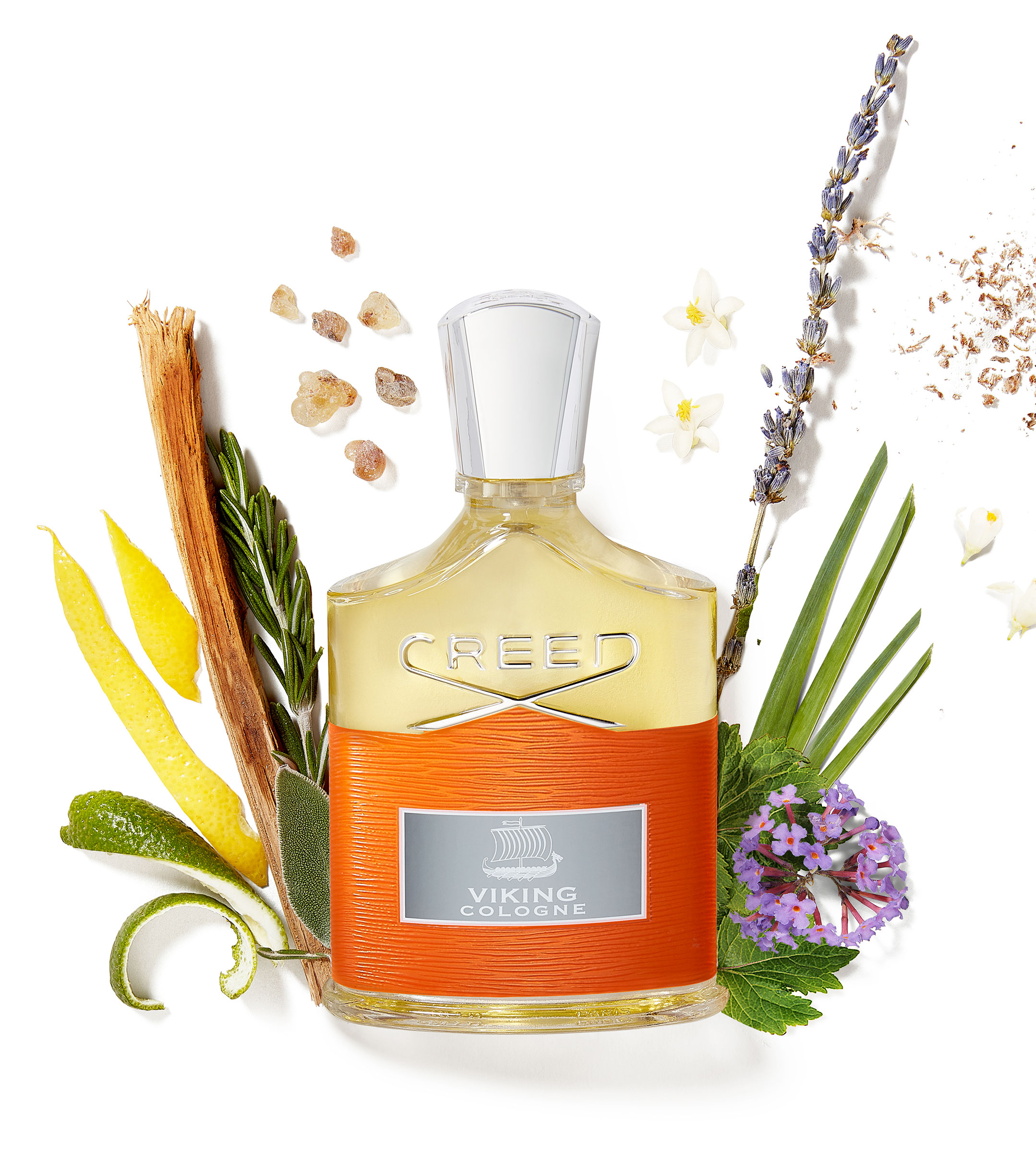 Top: Bergamot, Lemon, Mandarin Orange, Pink Pepper
Heart: Geranium, Lavender, Nutmeg, Rosemary, Sage
Base: Sandalwood, Frankincense, Patchouli, Cedarwood, Vetiver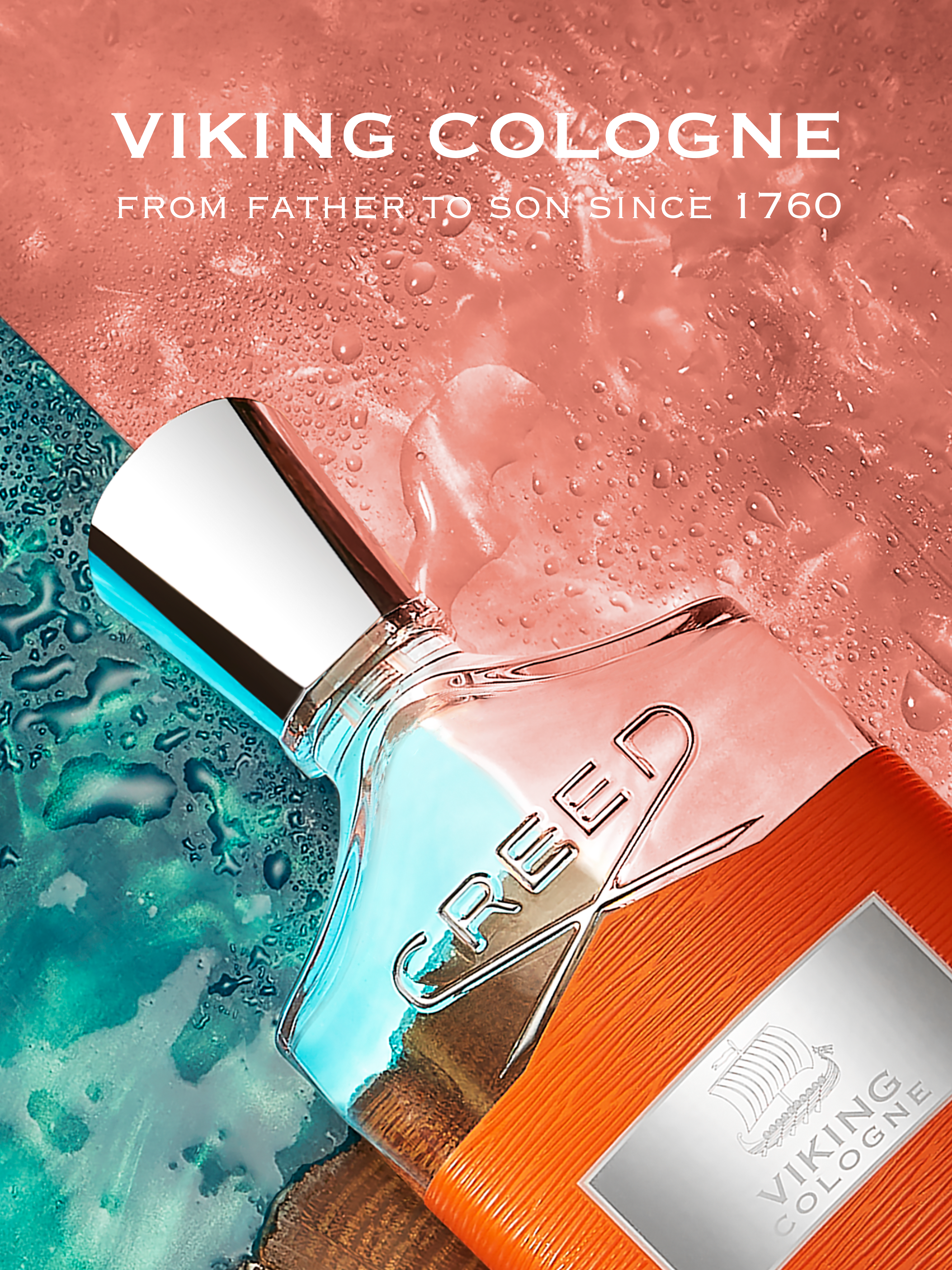 "Viking Cologne perfume has been an obsession for us. It is so close to the Creed DNA that we wanted to explore a twist of Viking for summer, where the freshness bursts from the perfume exuding an energizing scent which is full of adventure" – Erwin Creed.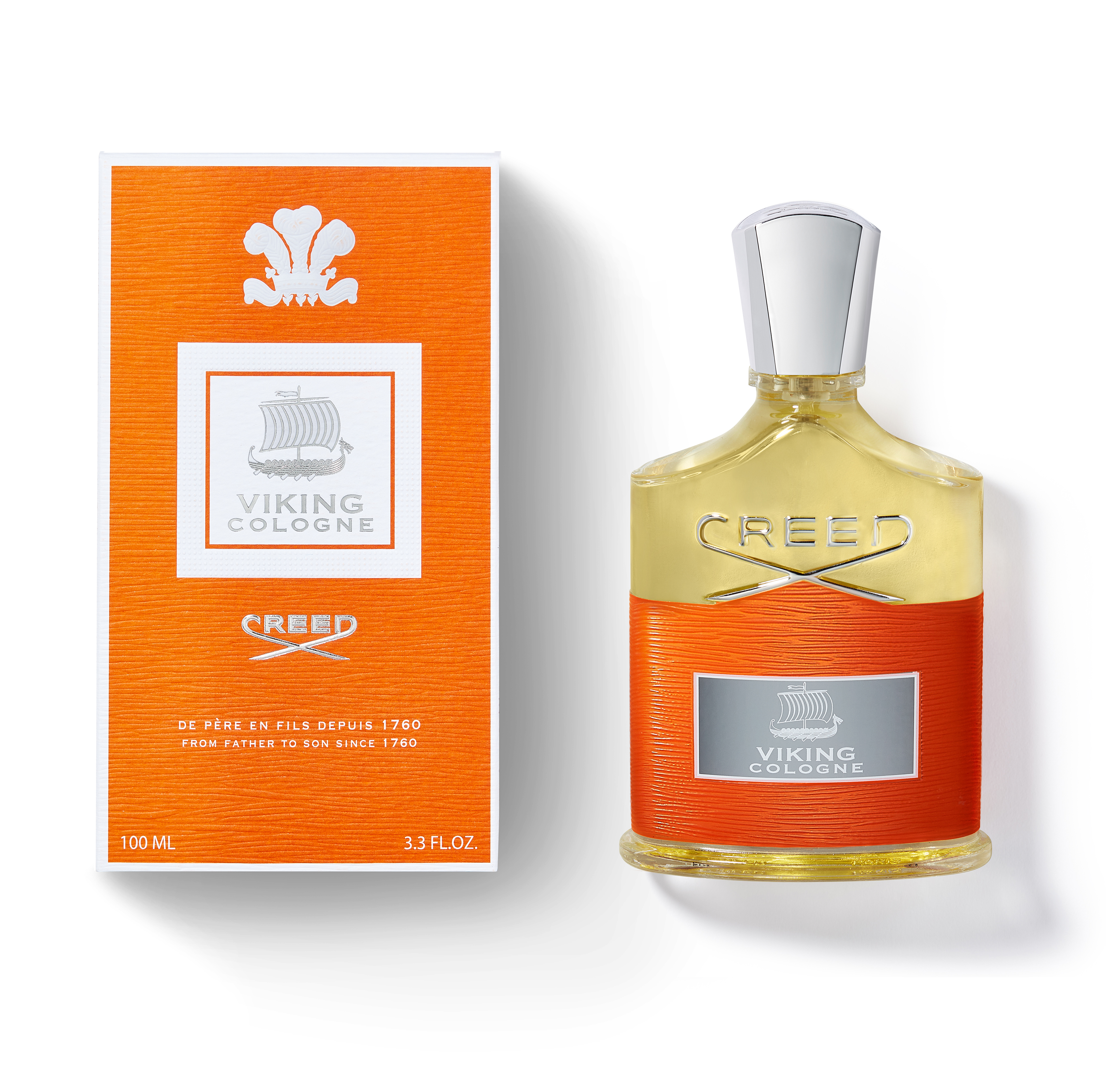 Set in the iconic Creed bottle, which is instantly recognizable, the bright flash of orange juxtaposes its fiery companion Viking, which creates this cooler counterpart. As well as the orange bottle, this fragrance is housed in the classic Creed box in a complementary shade.
The newest Viking Cologne is available as a 100ml Eau de Parfum at the price of £230, and as a 50ml at the price of £165. The fragrance will be available in both sizes globally at Creed Boutiques and Creed Retailers from May 1st, 2021.
Niche Perfumery
by Sandra Raičević Petrović