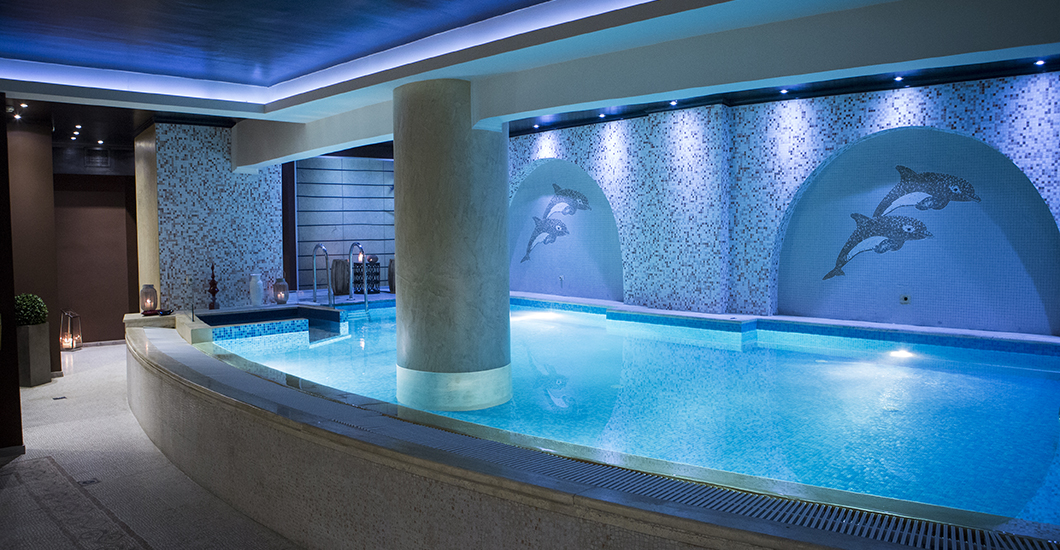 Majestic: this word is not an overstatement when it comes to the Electra Palace hotel in Thessaloniki. Built in one of the most impressive city squares of Greece, Aristotelous Sq., facing the endless sea of the Thermaikos Gulf, its architecture at once imposing and noble, it is one of the city's architectural gems.
Inside the hotel's byzantine-inspired exterior, hides a neoclassical heart: wood paneling, marble inlay and wooden floors, plush carpets, cabriole and chesterfield sofas, ornate furniture, luxurious details, generous amenities and, of course, breathtaking views: on a clear day one can easily see as far as mount Olympus across the gulf. Beneath the Electra Palace Thessaloniki's windows and balconies, lies the lively center of a vibrant city: Aristotelous Square. In between city square and mighty mountain, the expansive horizon, the endless blue of the sea.
Right in the heart of city, the Electra Palace Thessaloniki is ideally located whether you are in town for business or pleasure: within walking distance from the shopping district, the Thessaloniki International Exhibition Center, most major monuments, museums and sites, the Ladadika area and right across from Olympion cinema that hosts the Thessaloniki International Film Festival, it is the place to stay when meeting with business partners, attending trade shows, enjoying the city's rich cultural scene or exploring its nightlife.
Featuring comfortable, well equipped rooms, indoor and outdoor pools, a gym and spa, a wonderful restaurant on the top floor, and the renowned Electra Hotels and Resorts service, it is also the par excellence place to unwind and relax, enjoying unparalleled views and the hospitality you deserve.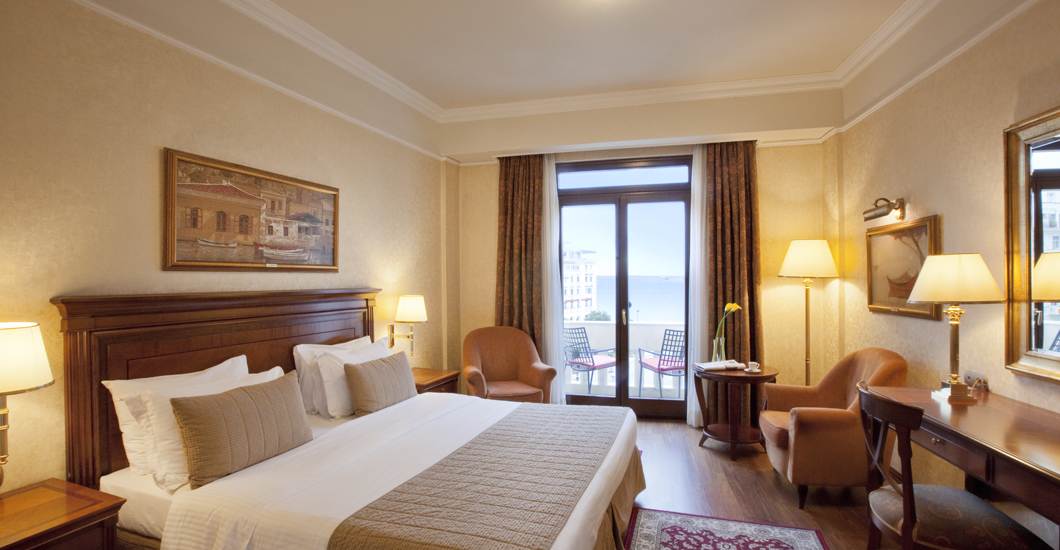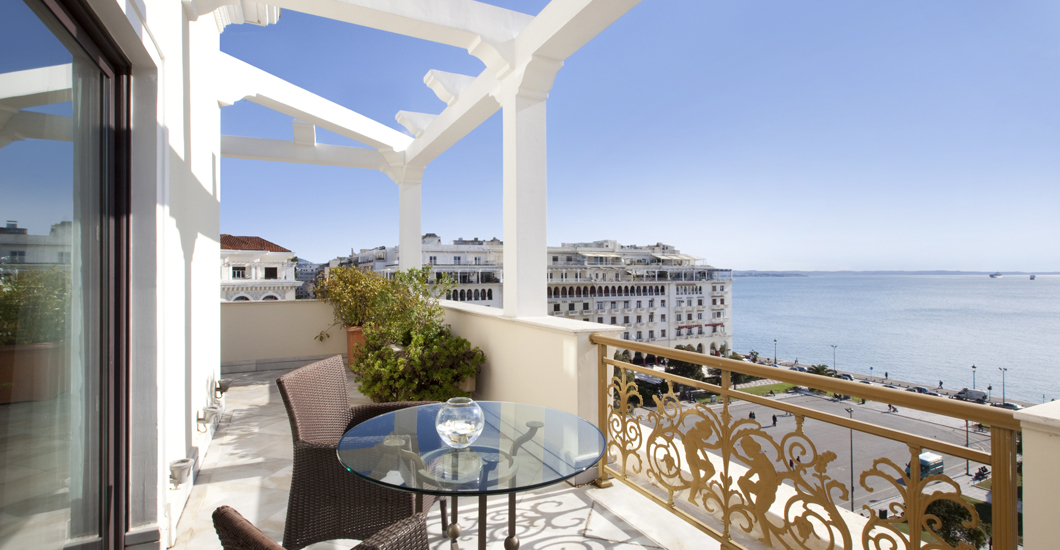 http://electrahotels.gr/en/thessaloniki/electra-palace-thessaloniki
LIVING POSTCARDS