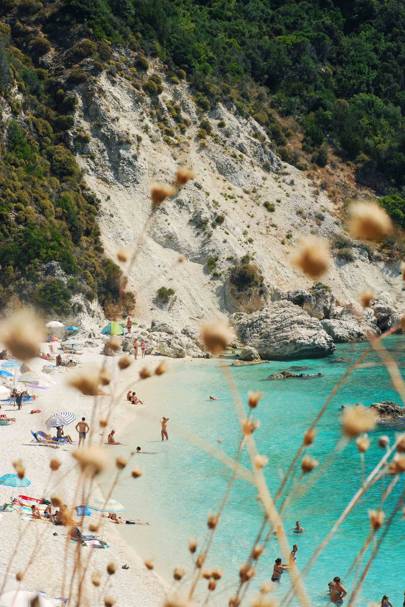 Lefkada is something of an anomaly. Unlike the other Ionian islands, it's accessible from the mainland via a causeway on the northern tip. It's also easily reached from the UK, with direct flights to Preveza, a 40-minute drive. Lefkada's main town, flattened by an earthquake in the 1950s, won't take your breath away, but those famous cliff-backed beaches, Egremni and Porto Katsiki, sure will. You'll find sheltered beaches no matter which way the wind is blowing; but if you're here for the swell, the south coast is fantastic for windsurfing (head to Vassiliki or Sivota, home to the world windsurfing championships) and Agios Ioannis bay billows with kite-surfers. At Nidri, ignore the unlovely bars and watersports centres, and hop on a boat to explore the little isles nearby. You can swim through sea caves on Kalamos; eat seared tuna with tarama at Errikos taverna on Meganisi, a favourite of reclusive billionaires; and watch the sunset with a basil-infused Mastiha and tonic at Mylos bar, a converted windmill on Kastos.
Want to cool down or escape the summer crowds? Drive through forests of chestnut and pine into Lefkada's mountainous interior to the somnolent villages of Karya (home to an enchanting textile museum), Eglouvi (to play backgammon under plane trees) and Exanthia (to watch the setting sun from up in the clouds at Rachi restaurant). You might even see paragliders leaping off the mountain.
Where to Stay in Lefkada: Good value and family-friendly, Idilli Villas is a secluded collection of stone houses, most with private pools. It's a 10-minute stroll to the cute seaside town (and excellent fish tavernas – try Sappho) of Agios Nikitas. Five Star Greece specialises in ultra-luxe properties, such as Lefkada JD, which comes with a gym, chef, housekeeper and a skippered RIB boat.