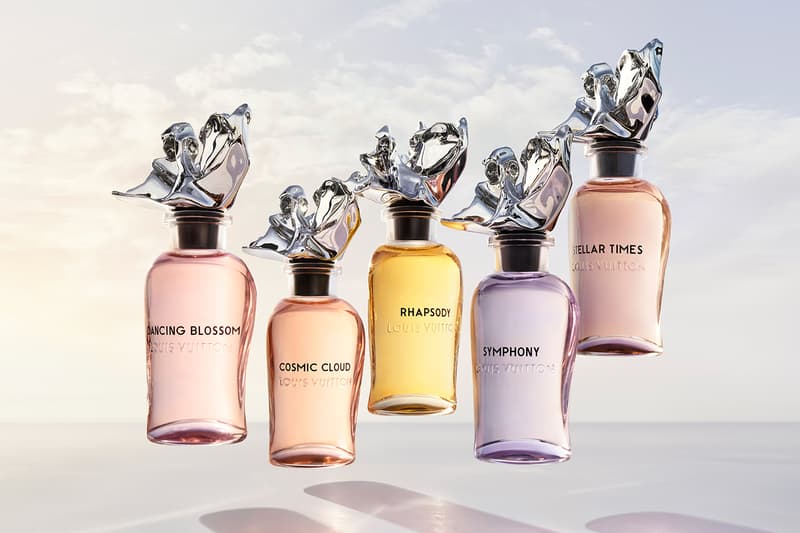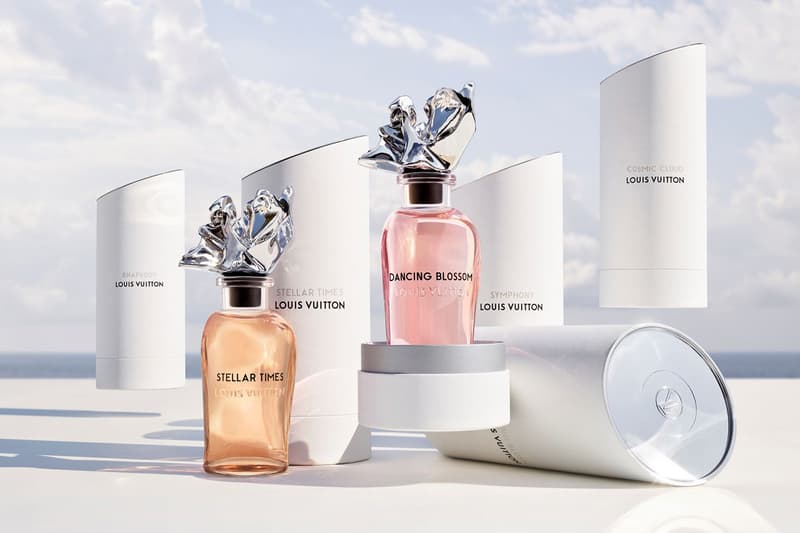 Louis Vuitton  presents the Les Extraits Fragrance Collection featuring visual design by architect Frank Gehry, and scents formulated by Louis Vuitton's Master Perfumer Cavallier Belletrud.
Frank Gehry is a Canadian-American architect and designer renowned for his audacious and spectacular buildings which have garnered numerous accolades and global recognition. His long list of iconic works includes the Walt Disney Concert Hall in Los Angeles, Guggenheim Museum in Bilbao and the Louis Vuitton Foundation in Paris.
For his first fragrance project, Gehry reimagines LV's classic fragrance bottle and introduces a custom trunk. The new bottle design is curved to resemble a transparent sail skimming through space, and the fluid metallic cap features a sheet of aluminum crumpled like soft fabric with an LV seal stamped on the inside. The architect reveals his design process below.
"I wanted to approach the project from a sculptural point of view. To bring something different to perfume. It's not a finished geometric form, it's just movement. Visual movement with the added interest of ephemerality."
As the collection name suggests, Belletrud seeks to condense each scent into an extract, a pure intensification of emotion. With contemporary tools, the master perfumer is able to embody and express concepts that may seem obscure. Fragrances in the collection include Dancing Blossom, Cosmic Cloud, Rhapsody, Symphony, and Stellar Times. Belletrud describes his approach to the project below.
"I wanted to venture where no one goes anymore. To reinvent the notion of an Extrait in a contemporary way. To bring in light, expand matter, and lighten things up. I wanted to deconstruct the very architecture of perfume. That's how Les Extraits Collection was born: five perfumes with no top, heart or base notes, in order to reveal the quintessence of each olfactory family."