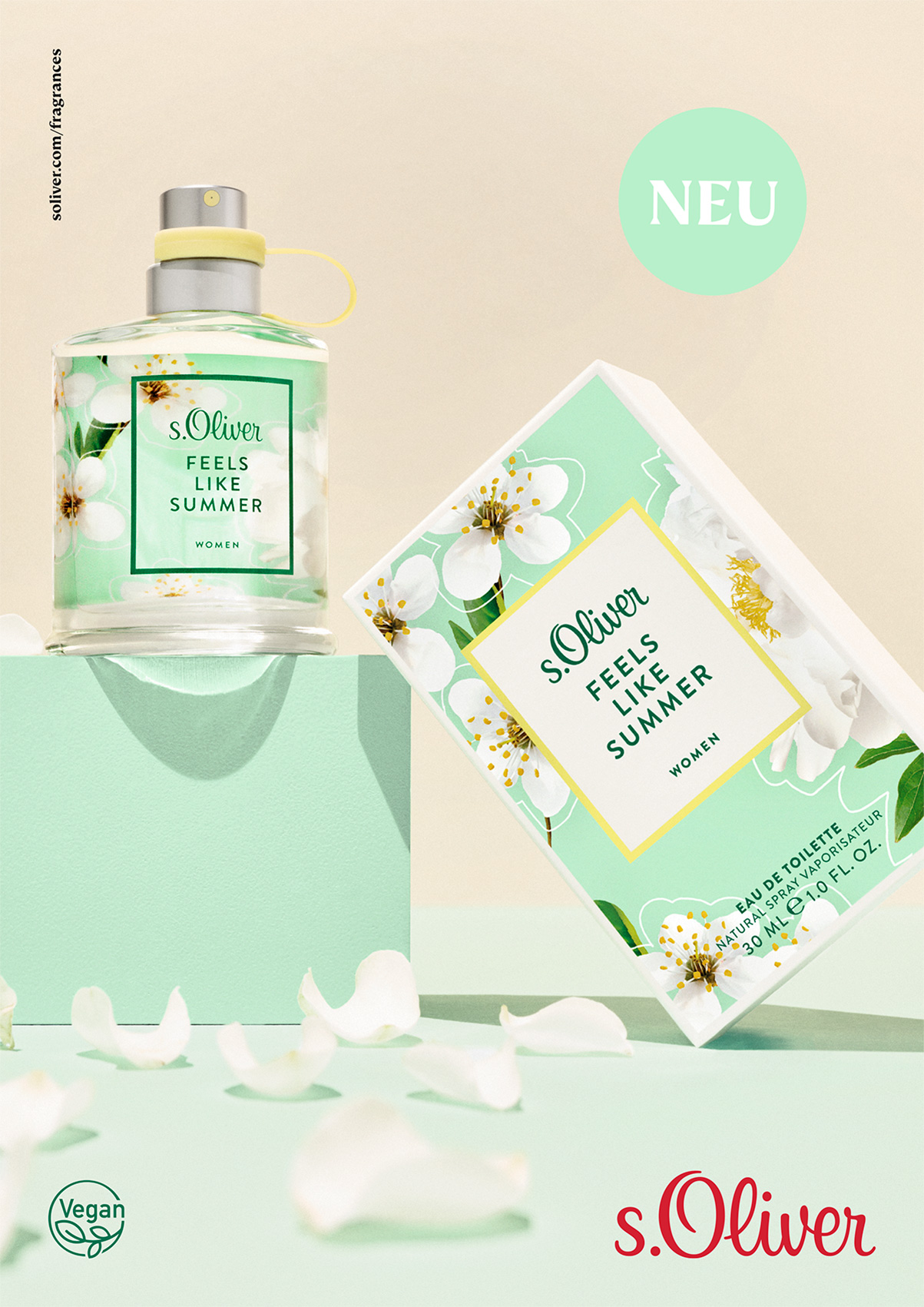 Since 2016, s.Oliver has been yearly presenting special limited editions with a new trendy theme. In 2021, their new creation offers the refreshing lightness of endless flower meadows, which again becomes an unforgettable invite to Summer!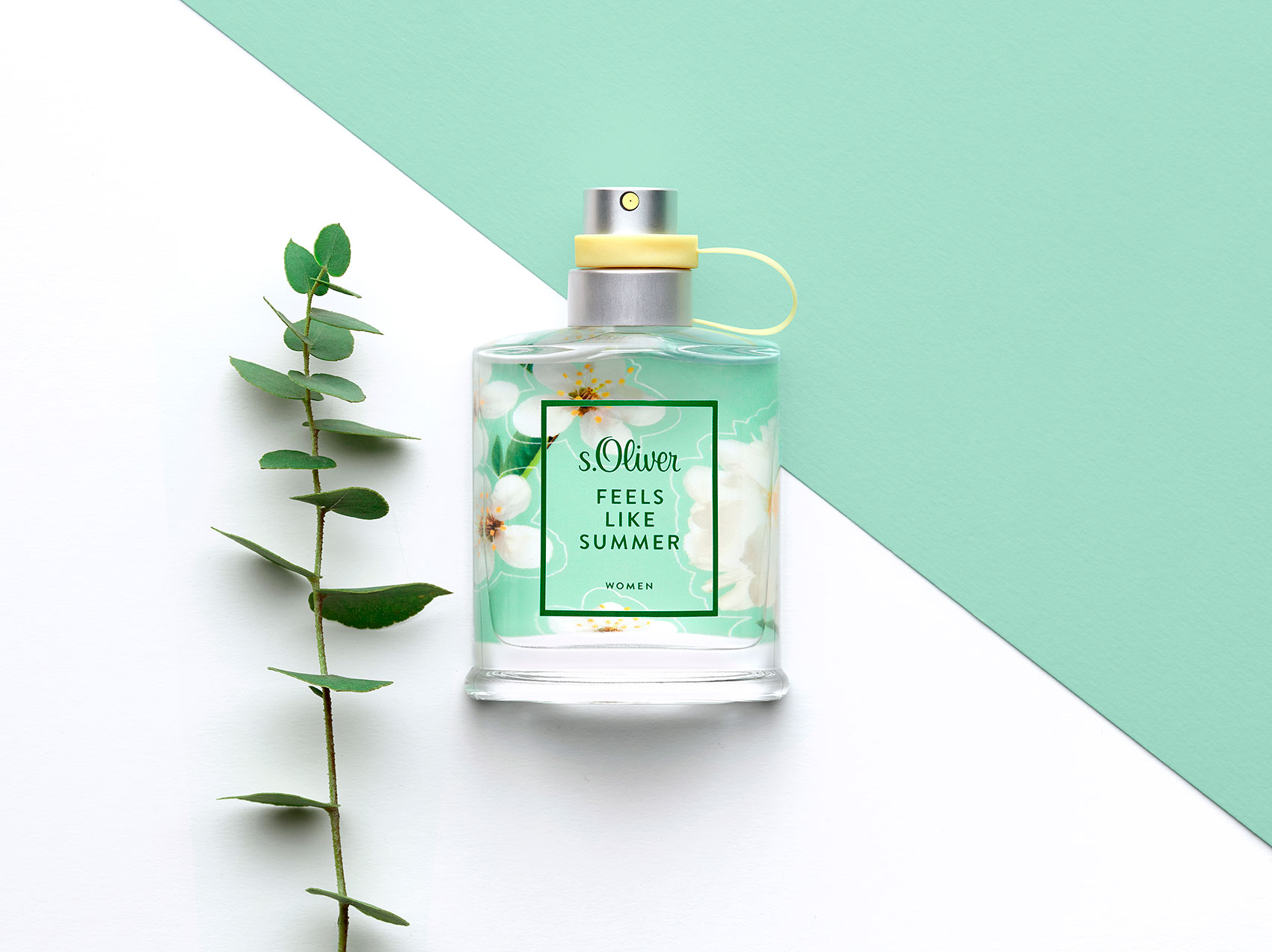 "With delicately fragrant flowers of a fresh flower meadow, this feminine and sweet fragrance makes you crave the summer sun – meet the limited edition of s.Oliver FEELS LIKE SUMMER."
Romantic peony blossoms and white peach blossoms soaked with the freshness of the sea make the fragrance an irresistible companion for the coming summer, wrapping the wearer in an olfactory dress made of flowers!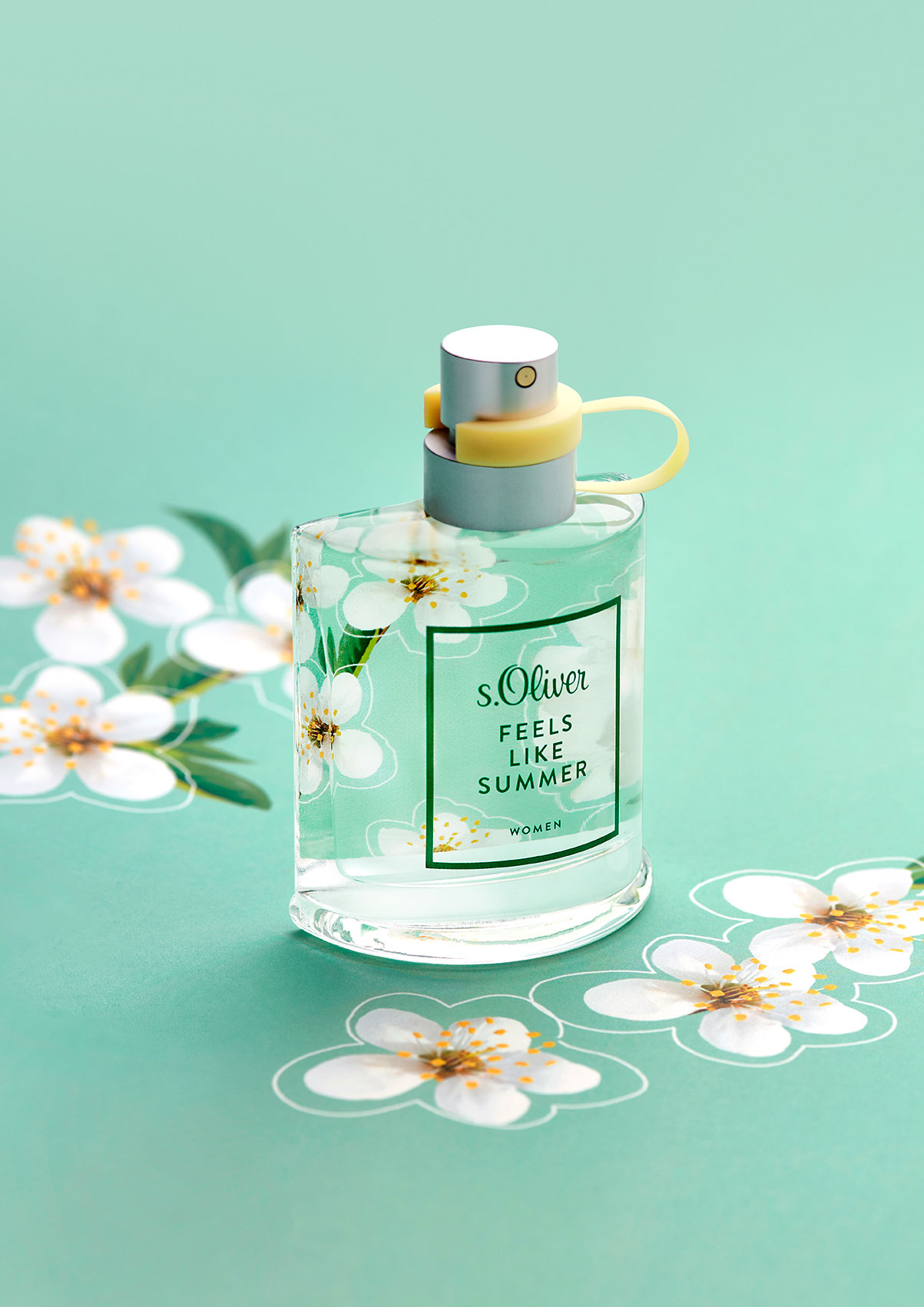 "The exuberant moments of warm days combined in one fragrance: s.Oliver FEELS LIKE SUMMER starts in its top note with the pleasant freshness of bergamot, lotus flowers, and a sea accord, creating a prelude reminiscent of the mild summer wind and awakening a zest for life. The feminine heart of peony, peach blossom, and rose becomes a floral rendezvous to an extensive flower field for a romantic picnic. The gentle base notes of sandalwood, cedarwood, and musk evoke the experience of a well-deserved ice cream to round off a happy day," the brand explains.
Top notes: bergamot, lotus flower, sea notes
Heart notes: peony, peach blossom, rose
Base notes: sandalwood, cedarwood, musk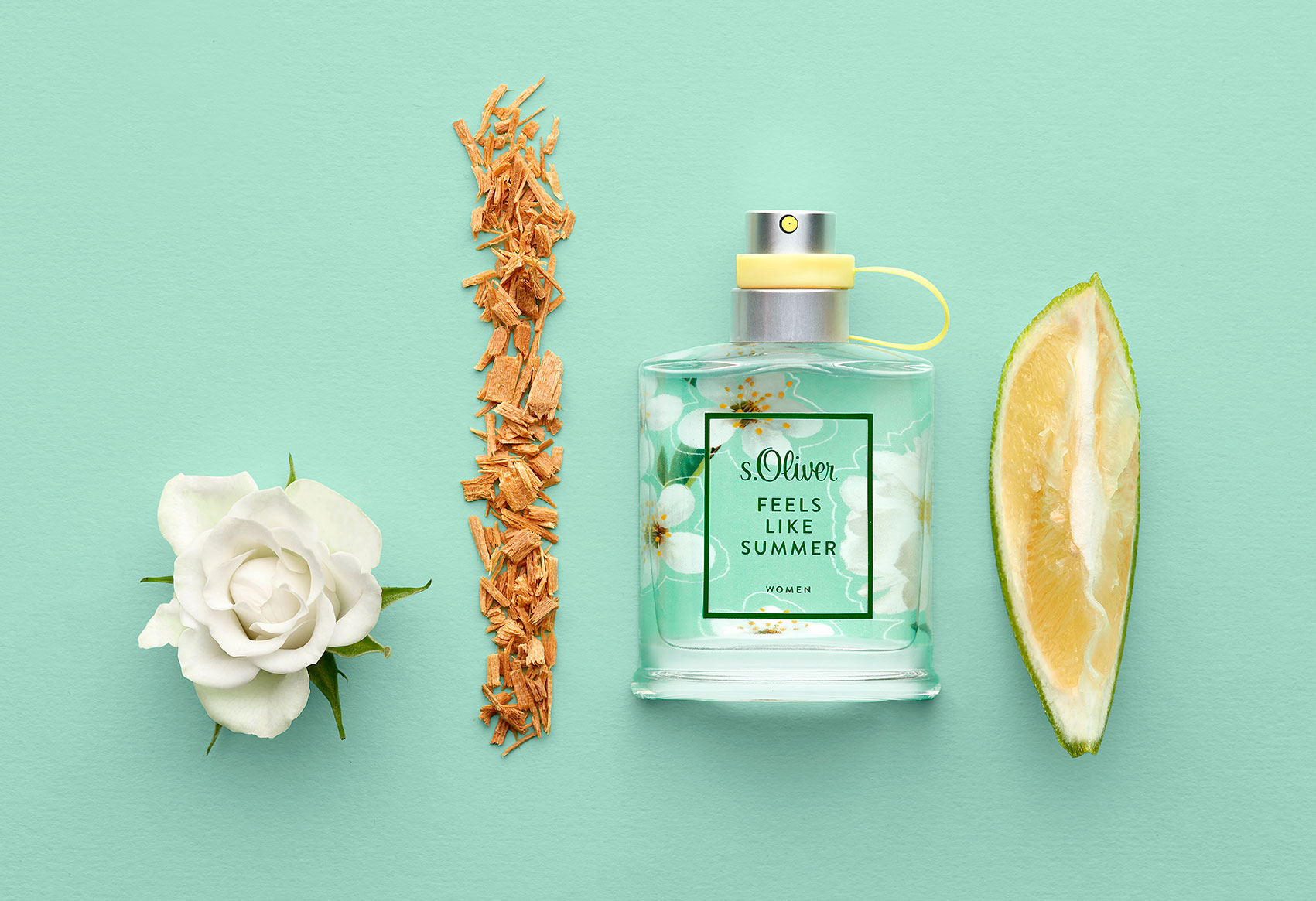 The packaging design by s.Oliver FEELS LIKE SUMMER is as flowery and summery as its contents. The white peach blossoms illustrations move the bottle and the box in a playful, summery light; the brilliant white of the flowers contrasts beautifully with the mint green background, while the yellow accents provide a fresh luminosity and unmistakable look. For the first time, the seasonal fragrance from s.Oliver Fragrances includes the "Vegan" symbol, which means that the product is 100 percent vegan and offers one more reason for a carefree summer feeling.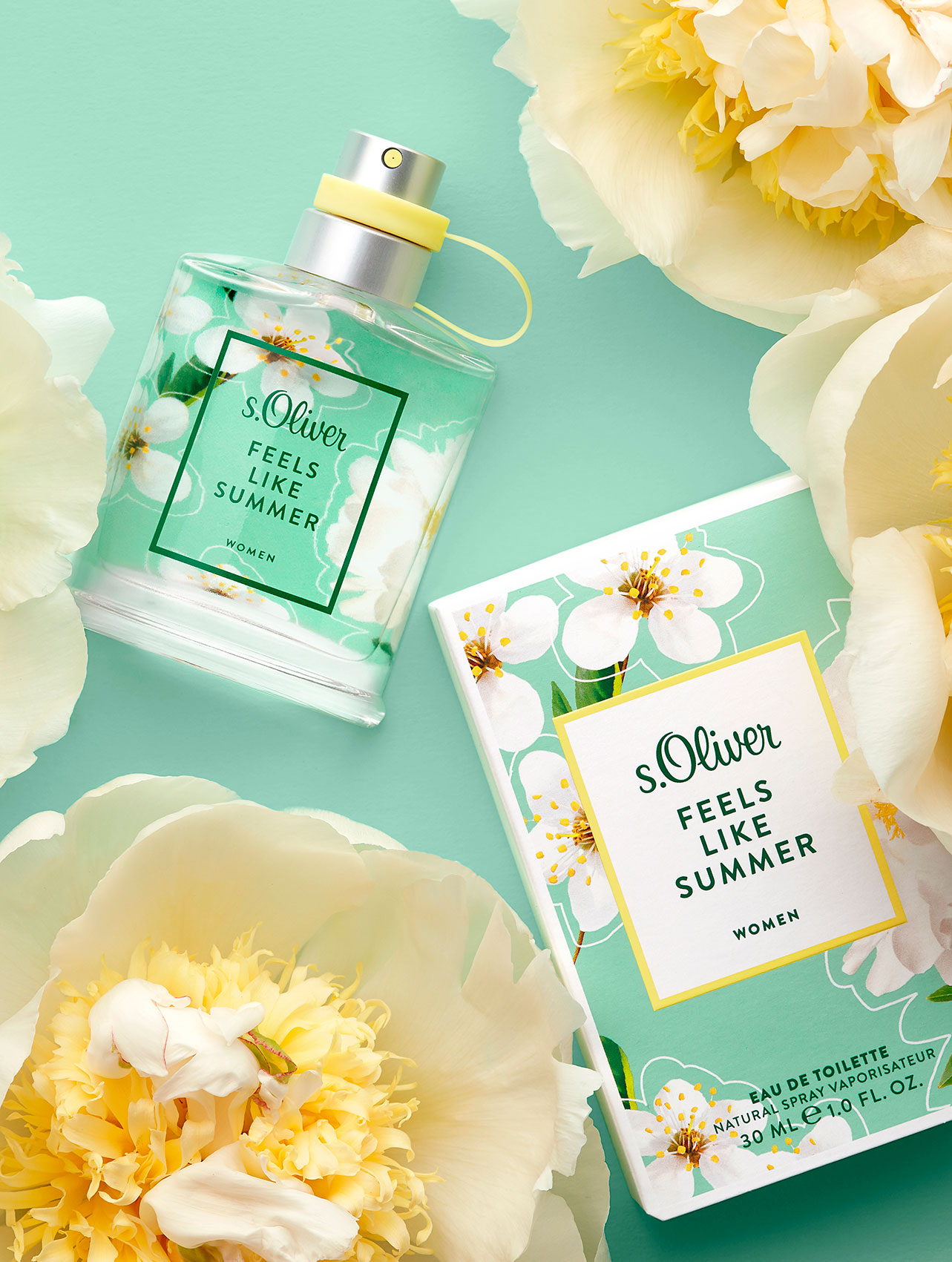 s.Oliver Feels Like Summer 2021 is available as a 30ml Eau de Toilette at the suggested price of 18,25 EUR in a limited edition.
by Sandra Raičević Petrović