Sea View Resorts & Spa Hotel is a luxury four star hotel located on the south coast of Chios island. Its position is on the outskirts of Karfas beach with its unique golden sand & has a panoramic view of the crystal blue waters of Aegean Sea & Minor Asia coast.It is a distinctive hotel that redefines hospitality thanks to its energy, vitality and magic! A true heaven of discreet luxury and personal contact, in the heart of Karfas Bay, Sea View Resorts & Spa invites you to experience pleasure and rejuvenate your senses in its uniqueenvironment.Embracing the tranquility of the Chian culture, all guests are welcomed like good old friends to experience the unsurpassed hospitality and savor the traditional old culinary delicacies in a homely environment where the smell of mastic, fresh fruit and flowers remain unaffected over the years.A unique Spa Hotel in Chios where both residents and non residents can indulge in the hotel's atmosphere filled with elegance and holistic enchantment.An absolute luxury experience, it combines like the rest of the hotel's services and facilities, sophistication with professional service, guaranteed to satisfy the most discerning guest.
All the rooms are designed with modern facilities and equipment so that they serve the most exigent visitors disposing a completely equipped kitchen, satellite receiver, direct dial telephone, safe deposit box, individual climatic control system, hi-speed internet access, wifi connection, bathroom amenities, private balcony.
Offering in the hotel many services will make your stay more comfortable: fitness centre, spa & wellness centre, panoramic restaurant –bar, lounge – cafe, hydro-jet outdoor swimming-pool, kids' pool.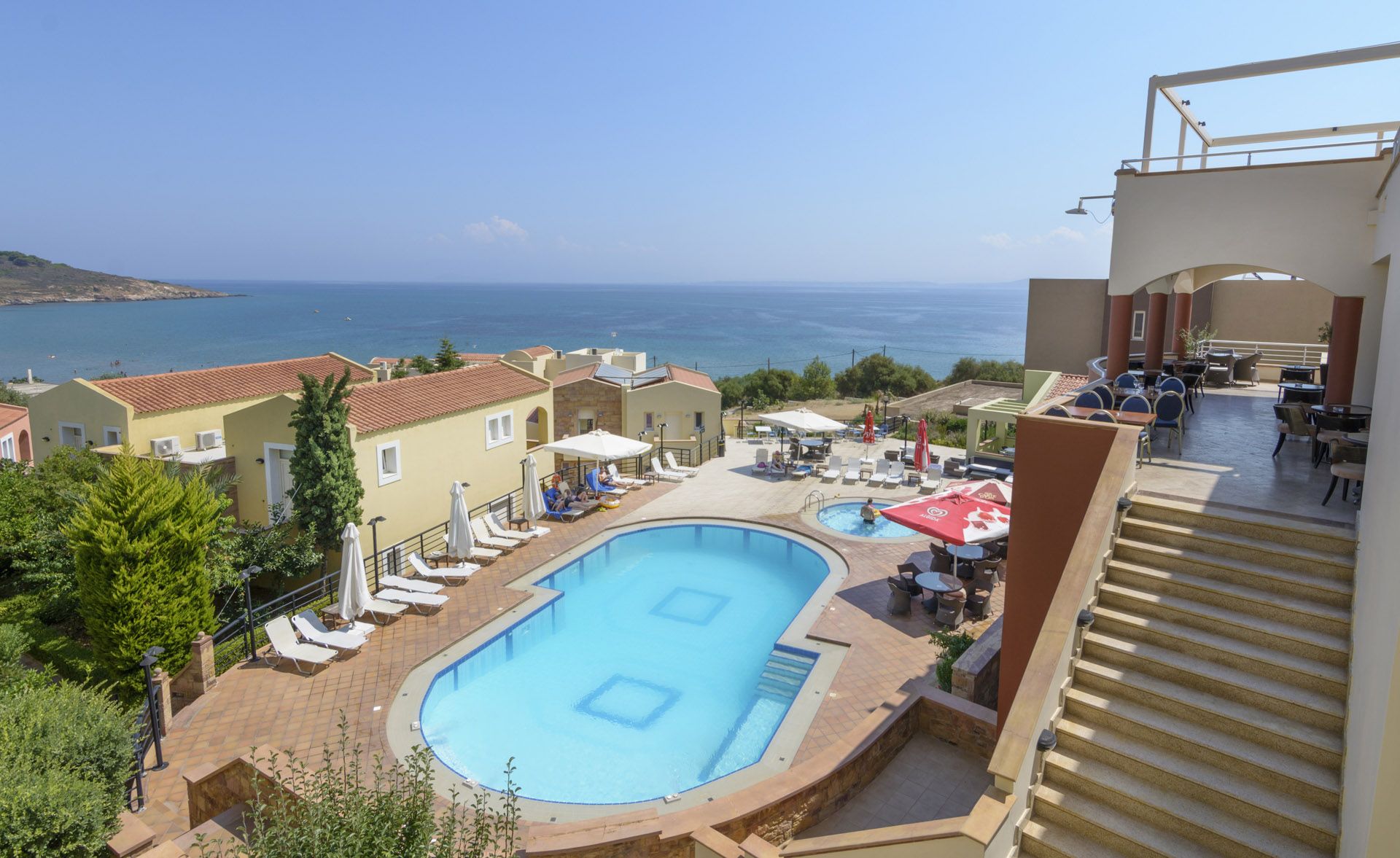 LIVING POSTCARDS