Whilst difficult to decode its genealogy with precision, there is something intimately familiar in Tom Ford's new Ébène Fumé. On the level of style, it feels classically Tom Ford – dark, sumptuous, intense, detailed, and luxurious. In contrast to some of the brand's more experimental, one-dimensional, and provocative releases of late, Ébène Fumé seems to return to the company's roots, with a facetted experience that conveys olfactory richness, complexity, and formality – this time (finally) without any sexual innuendo!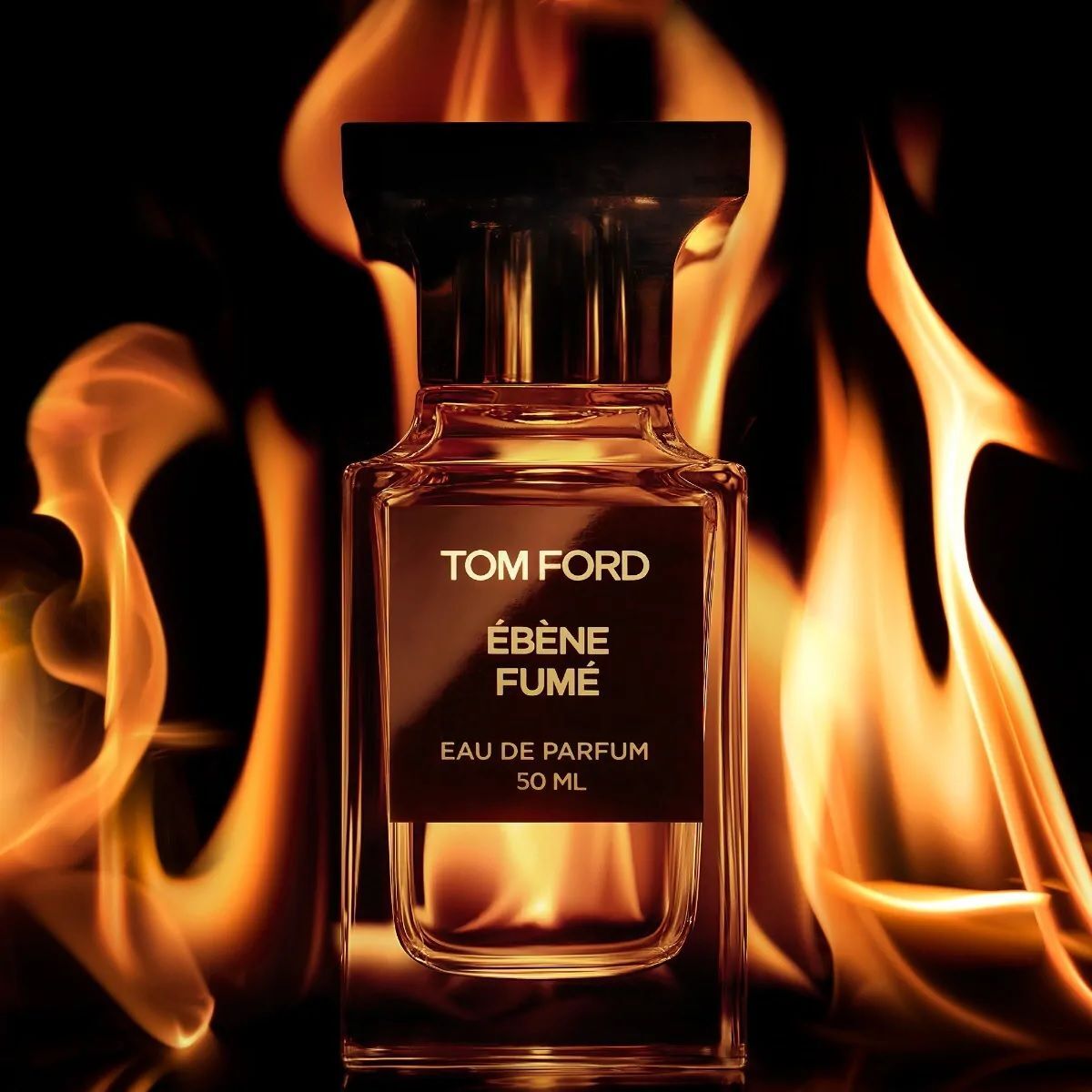 The opening is full-bodied, orchestral, and enveloping, conveying a trio of primary chords: dry woodiness (in the guise of palo santo, papyrus, and guaiac wood), peppery suede (supported by black pepper, incense, violet), and sticky-smoky resins (cade, labdanum, rose). It's worth noting that there is a marked difference between the top notes on paper and on the skin, with the former promoting the volatile spicy aspects with zeal, whilst your arm speaks a tamer tale with amber and incense harmonizing more prominently and smoothly.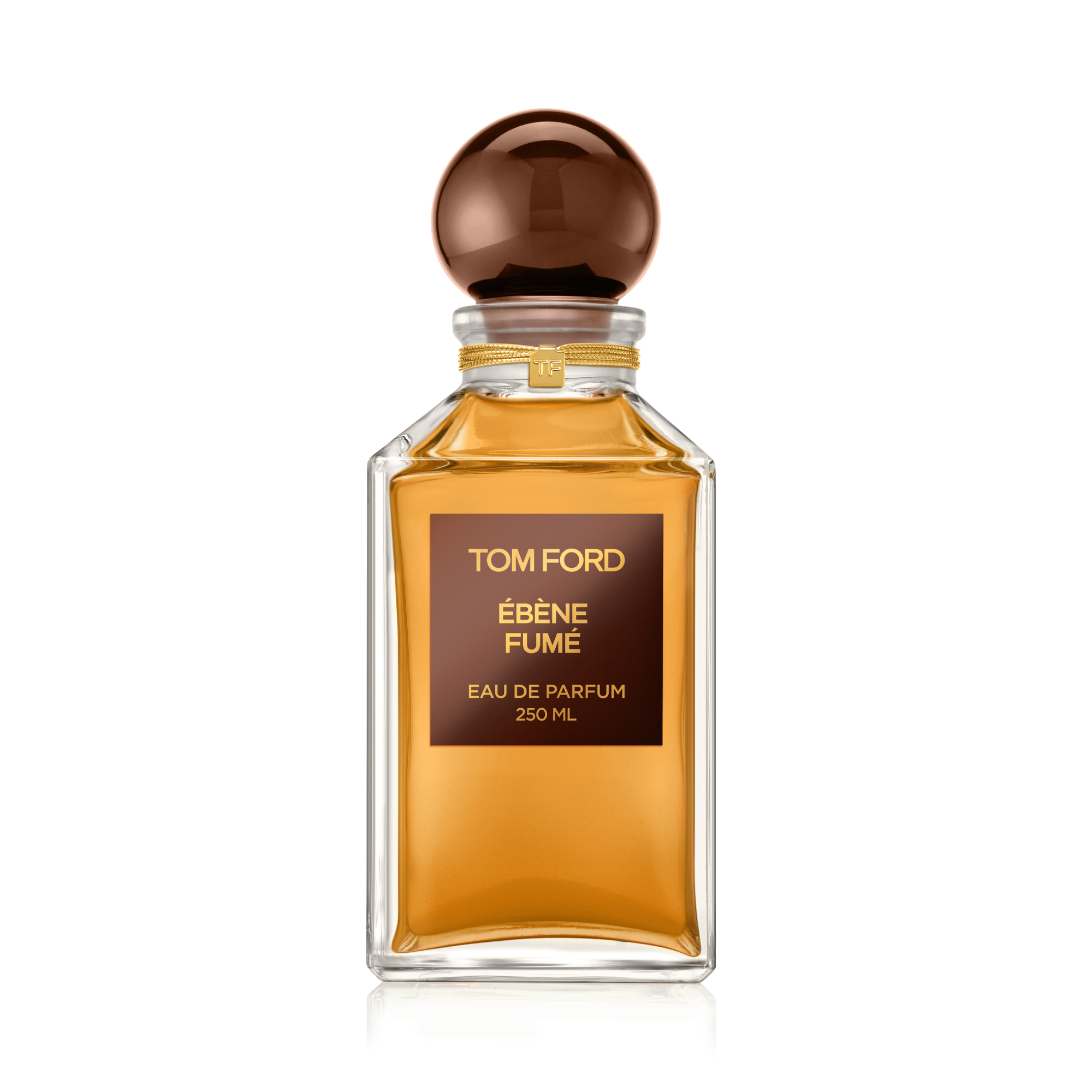 There are lots of parallels to be made with the Tom Ford back catalogue. Sahara Noir is the best place to start, making up 50% or more of Ébène Fumé's core character. If my memory serves me well, Sahara Noir's desiccated and scratchy texture, patchworked from a cohort of incense, beeswax, papyrus, labdanum, and cinnamon, is found intact and near identical in the new fragrance. Sahara Noir's fresh-faced lift, derived from bitter orange and jasmine, is hidden and reshaped with a best-in-class synthesis of Ford's classic dark masculines, pulling in the smooth sweaty cumin note of London, the buttery leather of Fucking Fabulous, the pistachio kulfi aspect of Noir Extreme, and the line's signature warm tobacco note, mirroring its articulation in Tobacco Oud.
Three facets distinguish Ébène Fumé from its compatriots. Firstly, there is a dry nutty quality, reminiscent of Black Afgano or Mumbai Noise, which provides a bitter, umami aspect to the scent that is both comforting and evocative. Secondly, the incense-pepper hybrid really sings within the resinous amber and soft florals, punctuating a perforated and sandpaper texture, rather like in Marc Jacobs' Bang or Voyage d'Hermès Parfum Hermès. Thirdly, the smoky aspect of cade offers a barbeque-like haze that ties a lot of the competing ideas together through imagery of fire, sacrifice, and darkness. Think of Beaufort London meets Serge Lutens over the tenets Tom Ford is known for.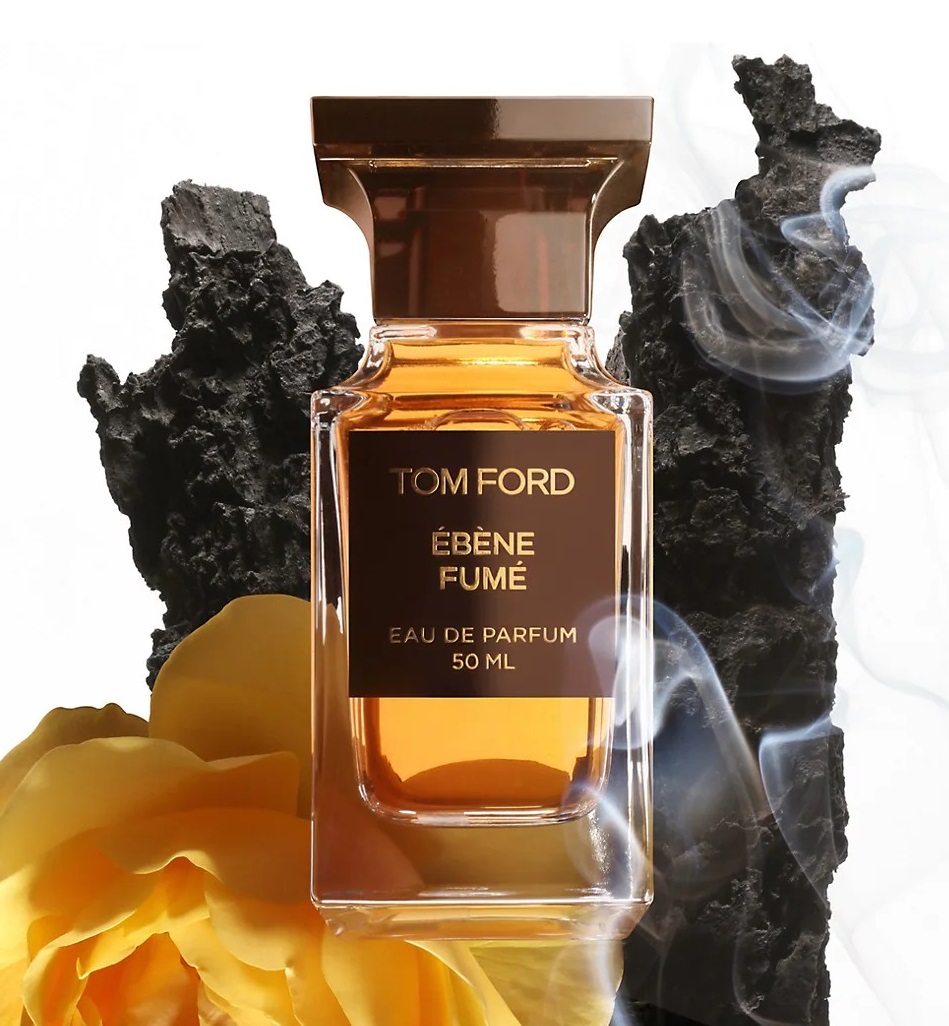 I have nothing bad to say about the scent at all. This is not innovative scent-making, but a more back-to-basics construction of satisfying, reliable, luxury hedonics that does what it says on the tin, lasts a long time, and is guaranteed to generate discussion if worn in the right setting.