Grace Bay Beach: Voted the Best Beach in the World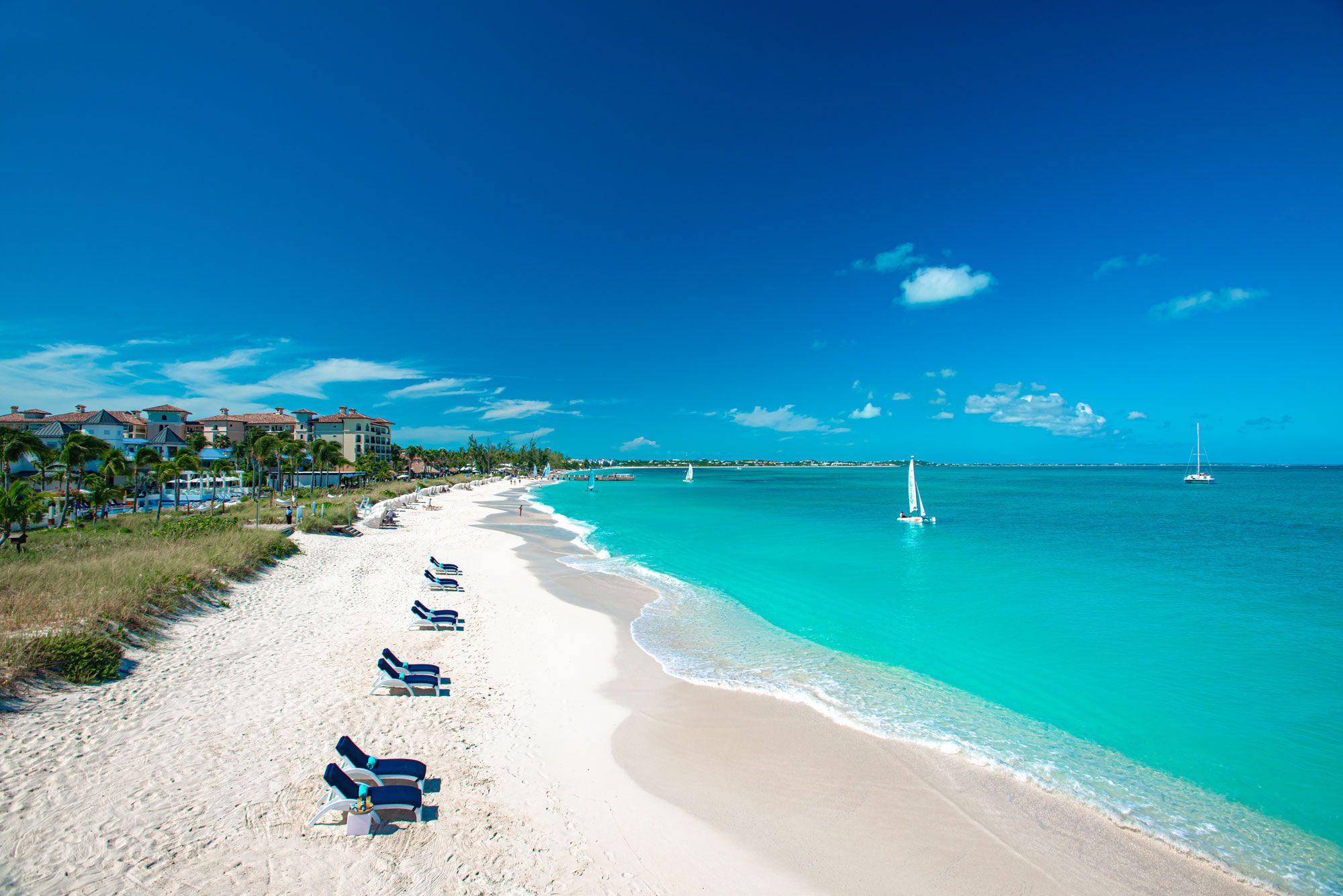 Not all Caribbean vacations are created equal. While the islands are located in the same geographical area, each of them is unique. The culture and way of life of the people, the attractions, and of course the beaches, all have something different to share with the visitor who is open to learn and discover.
The Turks & Caicos islands are among the more highly rated Caribbean vacation destinations, in large part because of their stunning natural features and the opportunities to have both a luxurious or laid back vacation while visiting the tropical archipelago. The island chain, a British Overseas Territory, is made up of 40 low lying coral islands, with the island of Providenciales (Provo) being the most populated. Provo is home to the famous Grace Bay Beach, which is one of the most jaw-droppingly beautiful beaches in the world.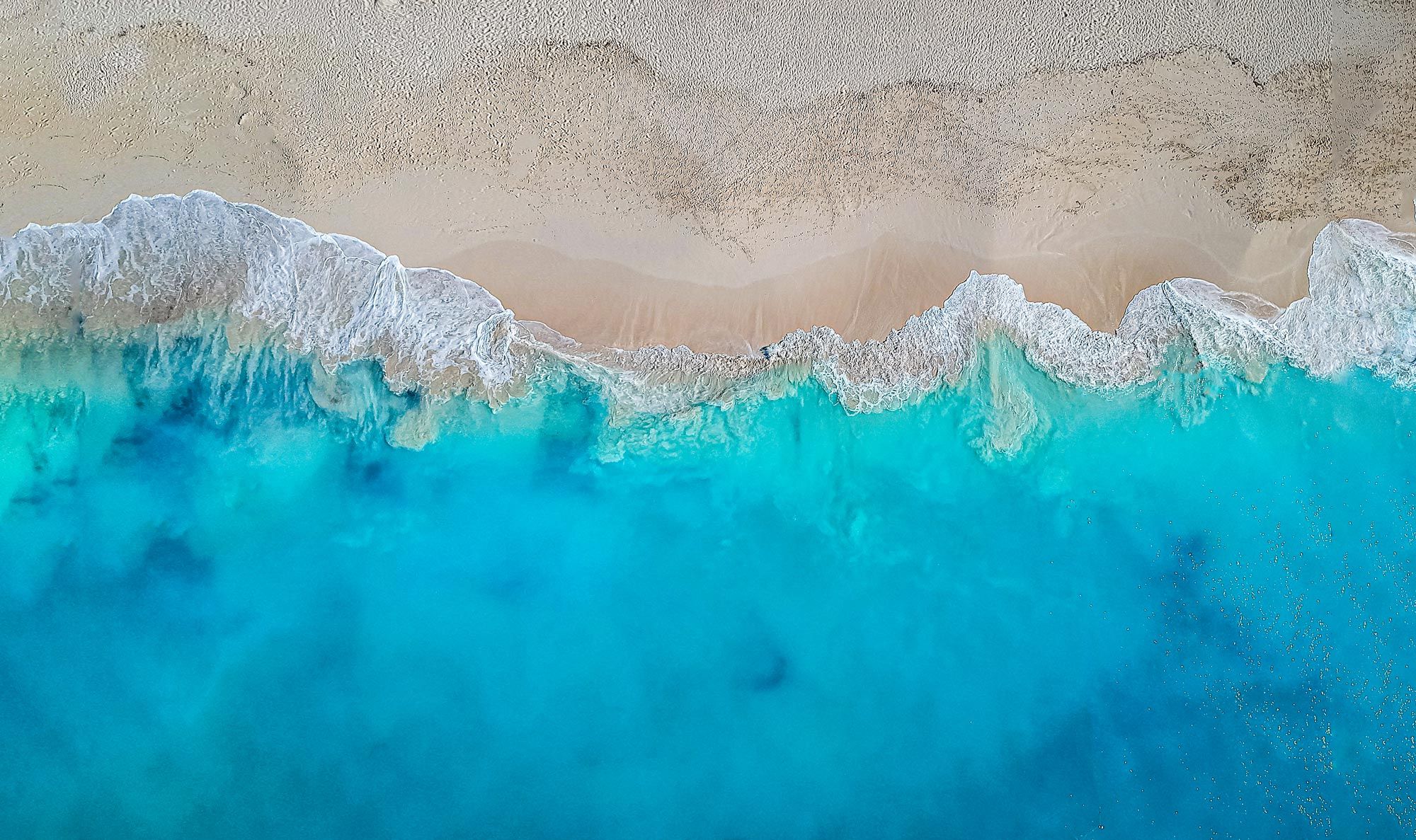 Described as the "hallmark of the Turks & Caicos islands", Grace Bay Beach is second to none. The Internet and traditional promotions related to the islands of Turks & Caicos often focus in large part on the truly amazing Grace Bay Beach, and for good reason. It is considered one of the most stunning places for a beach holiday. For that reason alone, it is definitely worth visiting at least once.
Did you know? The picturesque Grace Bay Beach was named after Grace Jane Hutchings. She was the wife of Hugh Houston Hutchings, Commissioner of the Turks and Caicos from 1933-1934.
Many people who have come to Grace Bay Beach have become frequent visitors, because of the incomparable experience that they repeatedly have during their stay. Currently, Grace Bay Beach is World Travel Awards' World's Leading Beach Destination. It also recently made TripAdvisor's list for best beaches in the world, ranking first in 2018.
The consistency of this beach (the entire stretch is gorgeous) is one of the things that makes it stand out most, in addition to the calmness of the water, which is attributed to a barrier reef about a mile away from the beach. At around 3 miles long, Grace Bay is connected to Leeward Beach on its eastern side, and on the west, to Bight Beach. The entire beach area spans seven and a half miles (12km), from Blue Hills to Northwest Point, which you can walk if you're feeling ambitious!
Things to do at Grace Bay Beach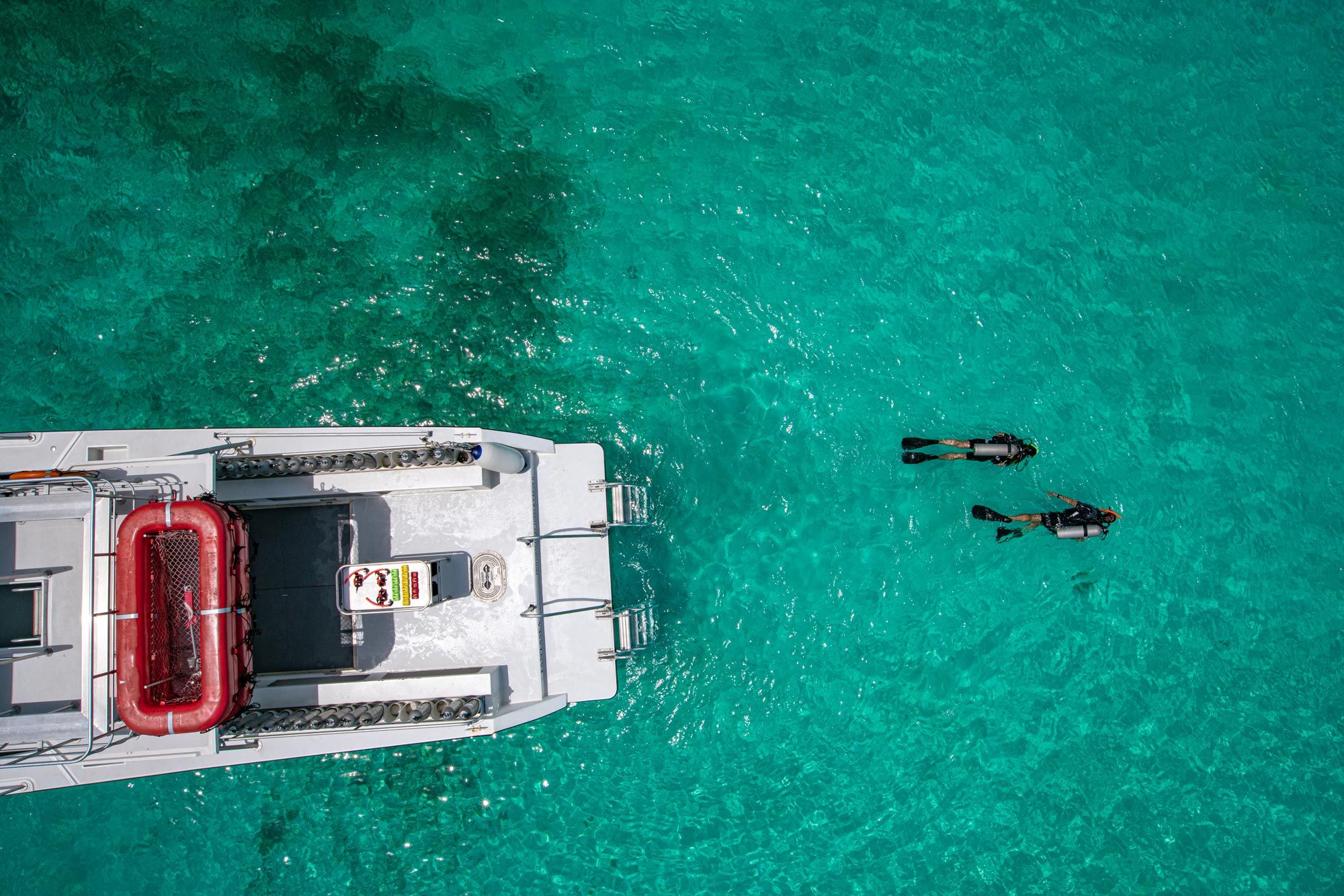 Grace Bay is popular for a lot of things, and exploring nature is one of those. Here you can relax and unwind, while soaking in the warm Caribbean sun. While at Grace Bay Beach, you can spend the day trying out various water sports like paddle boarding, windsurfing, kayaking, parasailing, jet skiing, water skiing, and more.
There are also opportunities to go sailing, scuba diving, and snorkeling. Free diving and Snuba diving are also popular on these shores. If you want to take it easy, however, it's perfectly fine to just take a quick swim, and return to the shady comfort of your beach umbrella and sun lounger.
Expert tip: Stay at Beaches Turks and Caicos and you will have full access to unlimited watersports, 21 restaurants, a huge waterpark (one of the biggest waterparks in the Caribbean) and more. This resort is all-inclusive, so all of these things are free and already included in your stay! You can even go on free scuba diving trips if you're PADI® certified (max. two tanks a day), professional equipment and staff included.
What is snorkeling like at Grace Bay Beach?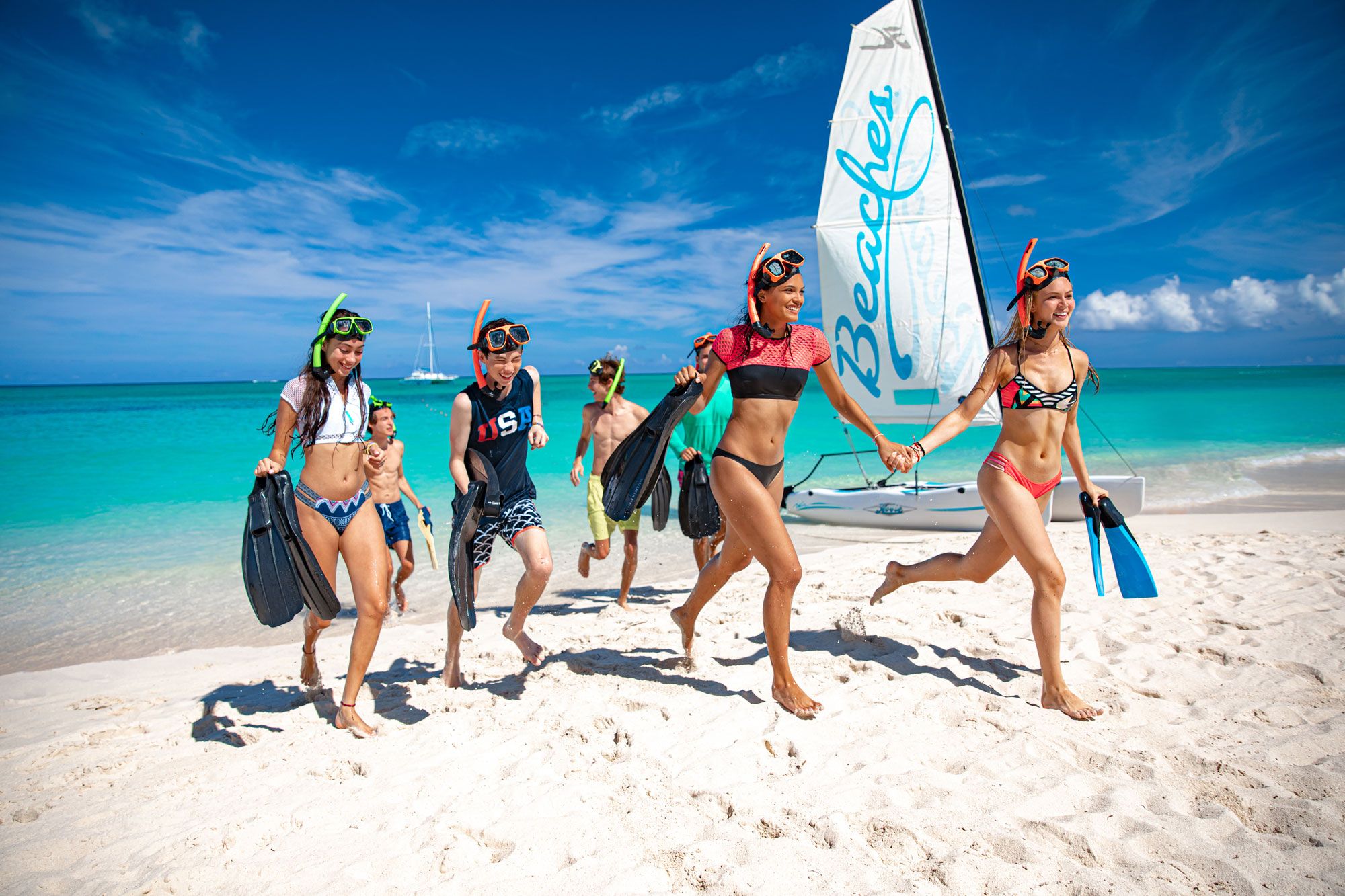 Snorkeling at Grace Bay Beach is unlike anything you've ever experienced. As there are lots of great snorkel sites to choose from, you'll have to do your research to ensure you go in the right conditions, and to the right place, where you're more likely to see the sort of marine life you hope to encounter. It is best to go by boat to some locations, and to do this you'll need to make arrangements with your tour company.
Bight Reef, located adjacent to the west of Grace Bay, is a popular beach-snorkeling site. It may take a bit of walking to get there from more central parts of the beach, so try to make suitable arrangements. Smith's Reef is another popular site, where sightings are plentiful. At Smith's Reef, chances are high that you'll spot Hawksbill turtles or Eagle rays!
Safety at Grace Bay Beach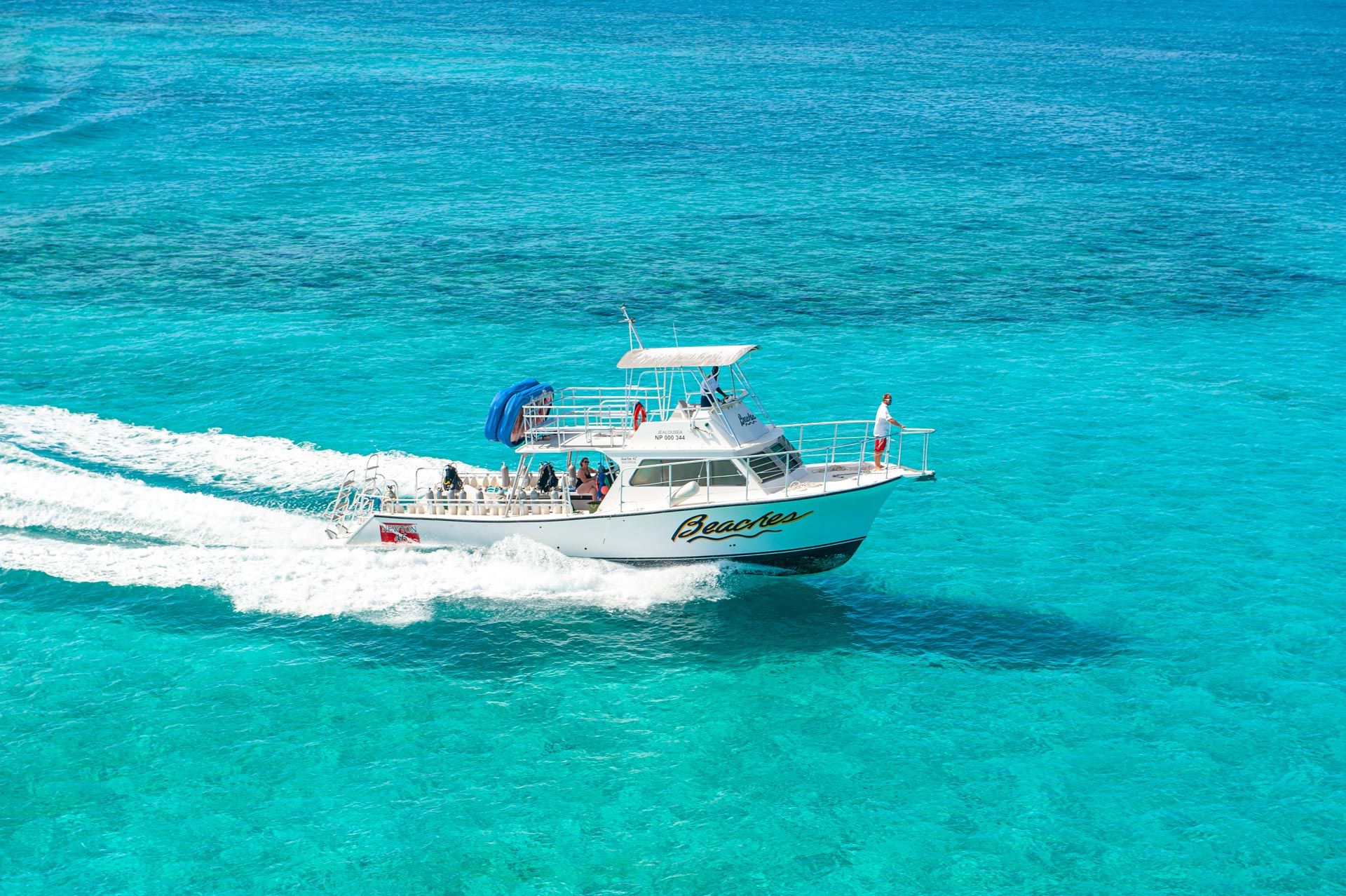 At any beach it is important to keep safety in mind. As there are often various motorized and non-motorized sports happening on Grace Bay Beach, you should always be aware of your surroundings. Swimmers need to be aware that small powerboats are sometimes in operation here, which can be a hazard. Local laws in the Turks & Caicos make it mandatory that boats have a spotter. Laws also state that they adhere to a speed limit of 15 mph, particularly within the Princess Alexandra National Park, which includes Grace Bay Beach. Even with those laws in place though, you should always remain alert.
Is Grace Bay Beach kid friendly?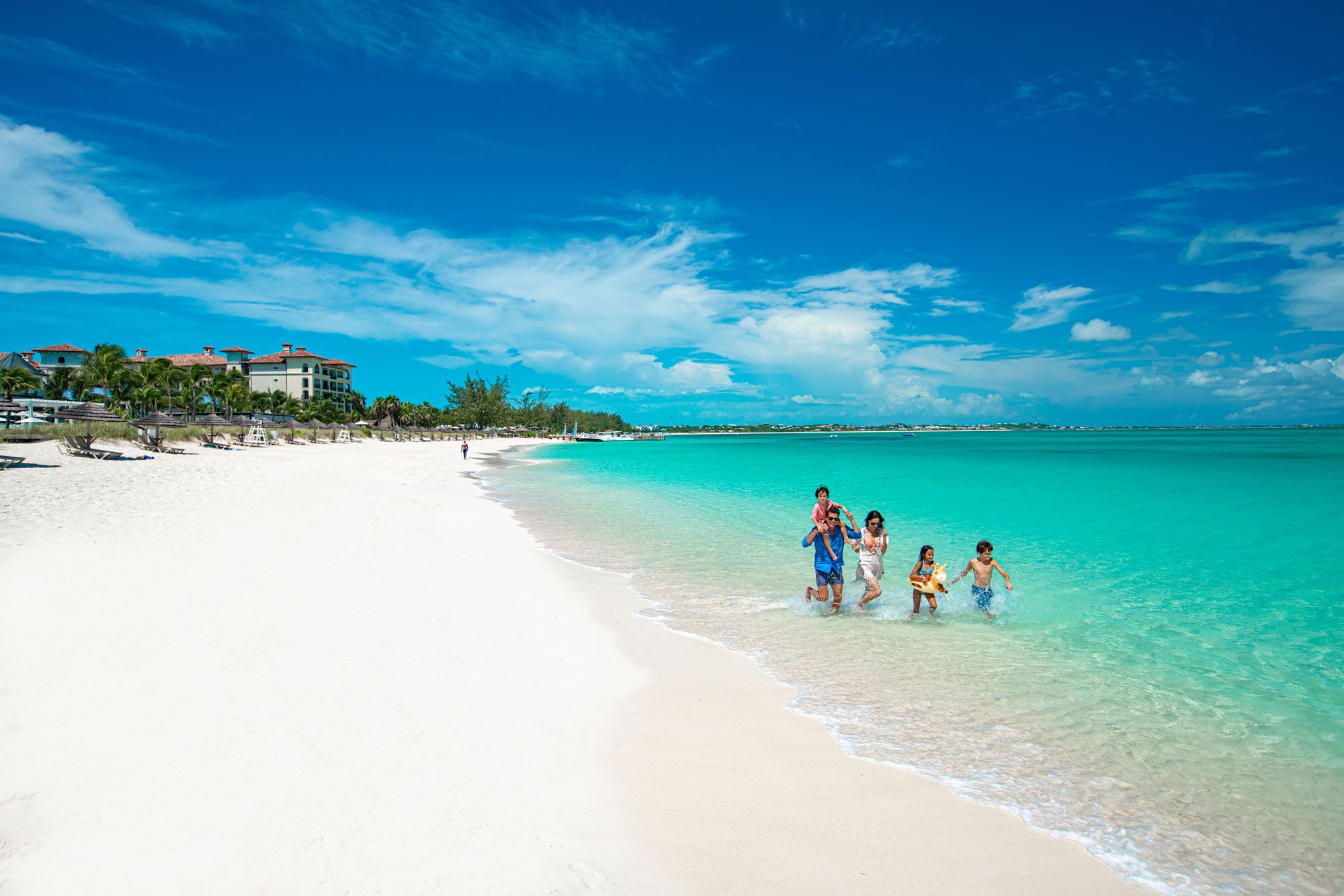 Grace Bay is a public beach with multiple access points (nine in total). It is considered a child-friendly beach as there are amenities like washrooms and places to eat located nearby. The water is clear and calm, and conducive for bathing. The beach is rarely crowded, due to being quite expansive, and the water tends to be warm even when there's an occasional rain shower. Overall, the beach is kept clean, making it a safe and fun environment for families.
How to get to Grace Bay beach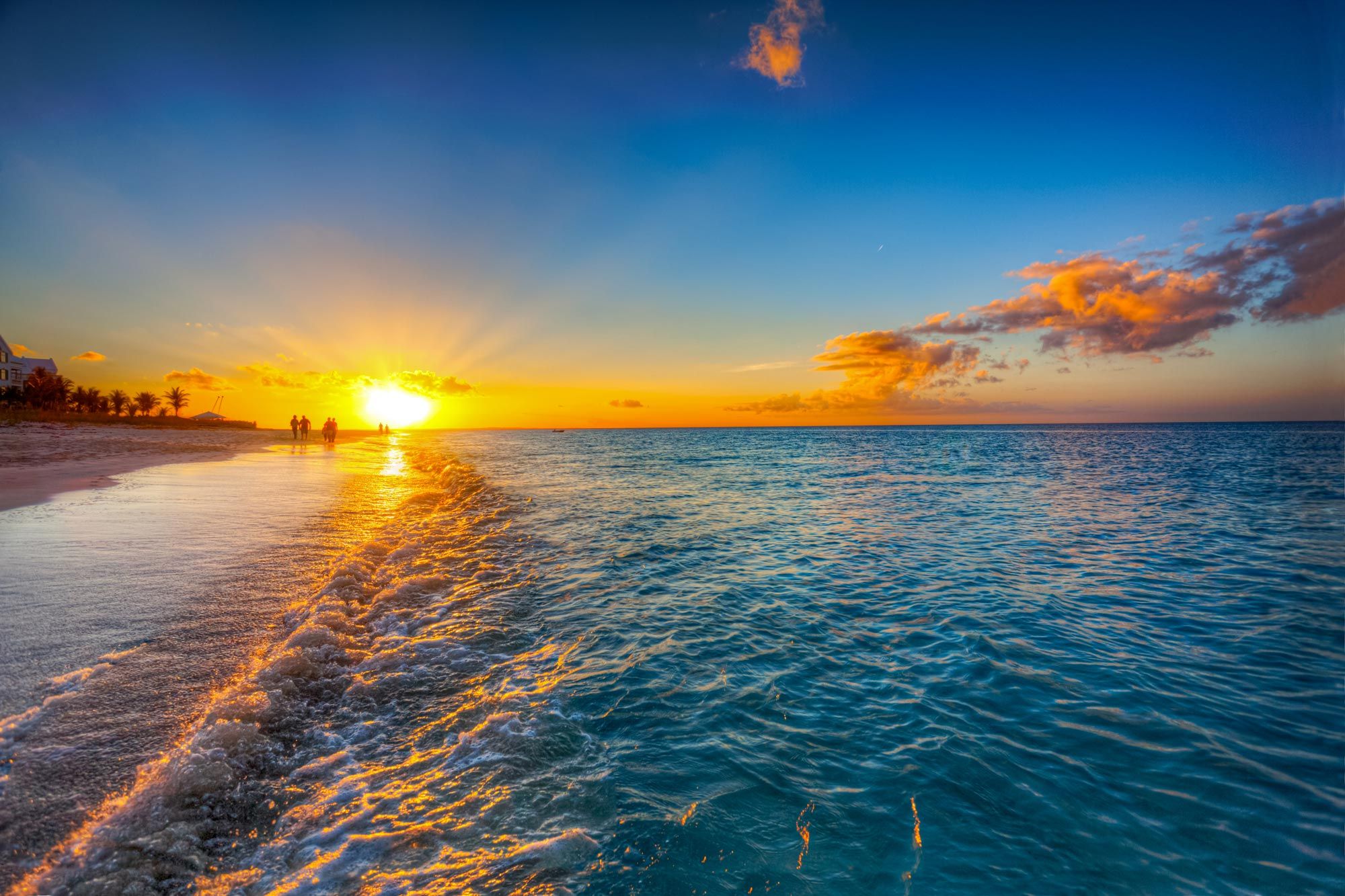 Grace Bay Beach is located on Providenciales (Provo) in Turks & Caicos, on the north end. The gateway island of Provo can be found on the north-western edge of Turks and Caicos. It's easy to get to Grace Bay Beach, whether you decide to take a cab, use a rental, or take a shuttle. Guests from the all-inclusive resort Beaches Turks & Caicos, on Provo, have easy access to Grace Bay Beach, as the resort is located right on the beach!
You won't have any trouble getting a flight to Turks & Caicos as it is a popular destination and many airlines have daily flights into the Providenciales International Airport. It takes about 3 hours and 8 minutes to get to Turks and Caicos from New York, 2 hours and 46 minutes from Atlanta, 3 hours from Toronto, and 1 hour and 43 minutes from Miami.
If you stay at Beaches Resort located on Grace Bay Beach, you'll be able to take a complimentary shuttle from the airport, straight to the resort.
Where to stay on Providenciales?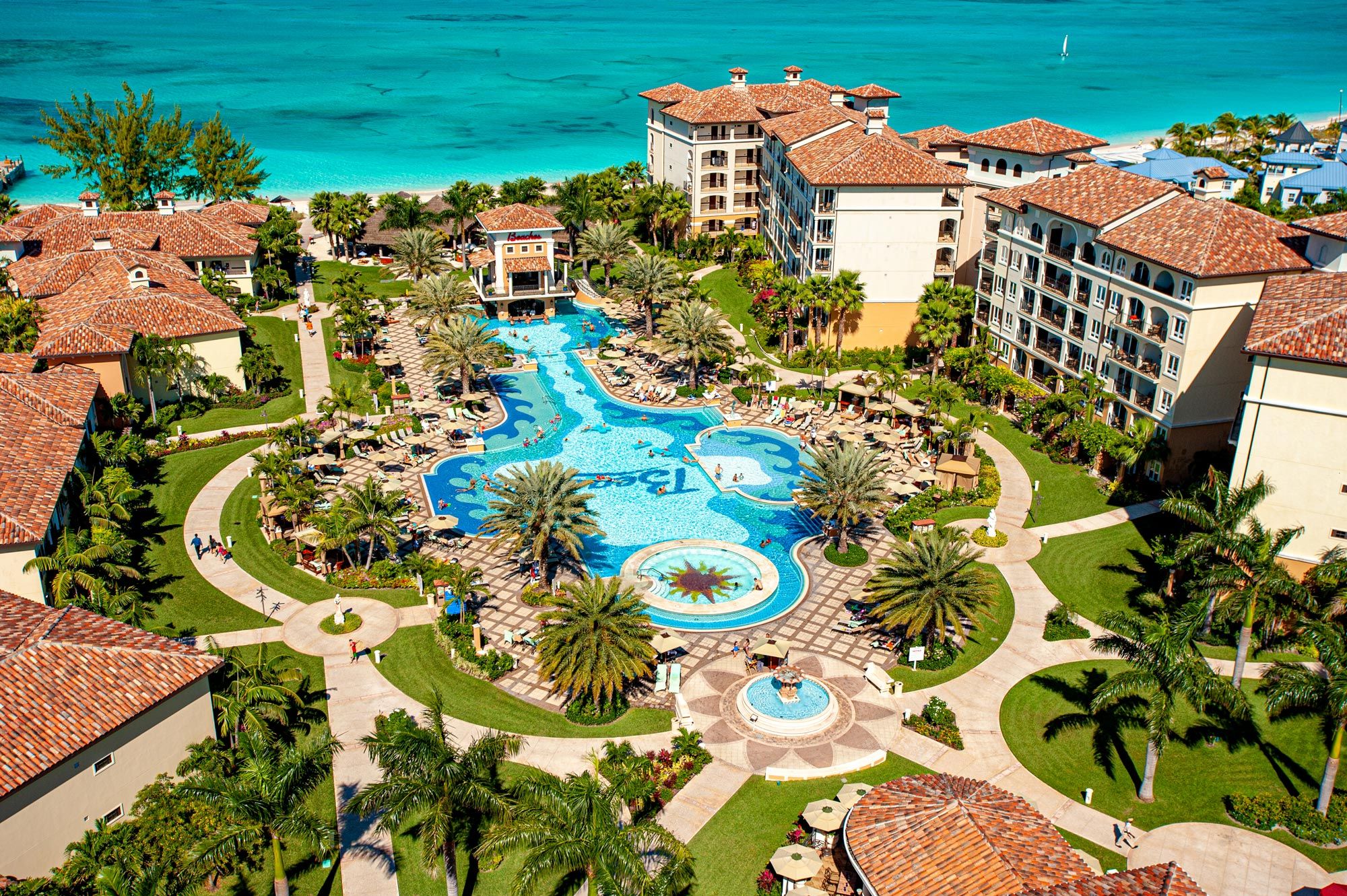 Picture: Beaches Turks and Caicos all-inclusive family resort and waterpark.
With a beach so close to perfect, it's only fitting that your accommodation should match. There are a few resorts along the Grace Bay stretch, and Beaches Turks and Caicos is one of these. The all-inclusive property caters to families, but is also popular amongst couples and groups of friends. Overall, the resort is a great choice for a memorable Caribbean getaway.
No matter when you decide to go to the Turks & Caicos islands, you're bound to have an amazing time!