Southern France is so much more than the French Riviera, Cannes, luxury hotels, and glamorous parties on opulent yachts–not that any of that isn't enjoyable, but to the average traveler, maybe not be so attainable. The south of France doles out surprises in spades, with plenty of small towns filled with historical landmarks, tiny villages offering authentic French charm, and French food that would send sparks through any Foodie's palate. From Van Gogh to plummeting canyons, here are 3 reasons or ways to stay entertained in Southern France.
1) The Food
The South of France is characterized by delicious, traditional dishes infused with flavors and the products of their own environment. Mediterranean influences abound across most southern French cuisine with fertile earth producing nutrient-rich, fresh, and tasty fruits and vegetables, savory herbs, and Provencale's most important ingredient: olive oil. Seafood dishes abound, from moules frites to sea salted grilled sardines and waterfront raw bars with rows upon rows of options. Bouillabaisse, the most famous dish filled with a half-dozen varieties of fish, is also delectable. In the colder months, the aromas of thick and hearty bean, duck, and sausage stew–called cassoulet–is mouth-watering and impossible to ignore along with wine-soaked sliced potatoes (tartiflette) layered in cheese and lardon and baked to perfection. Vegetarians won't go hungry either, with the likes of tasty regional dishes including Ratatouille, Nicoise Salad, and the flavors of sauces and pastes like Pissaladiereand Pistou.
2) Off The Beaten Paths
In  France, like most popular tourist destinations, it can feel like you're on a never-ending circuit of attractions along with half the world. Just a little research goes a long way if you're hoping to get off the well trodden path and visit some out-of-the-way attractions and destinations. The beautiful canals of Sète are France's Little Venice and Montpellier University, the first university and oldest in France, is where famous intellect Nostrodamus began his career. And don't miss the "Balcony of the Côte d'Azur": trek along Grande Randonnée hiking trail for sublime views of the Côte d'Azur and Mediterranean waters so crystalline they're arguably more beautiful than any Caribbean paradise–definitely the most dramatic stretch of water in France. Within Camaragues, you'll witness mountains greeting sky, and the celebrated ancient breed of white horses, pink flamingos, and black bulls inside a protected UNESCO biosphere reserve.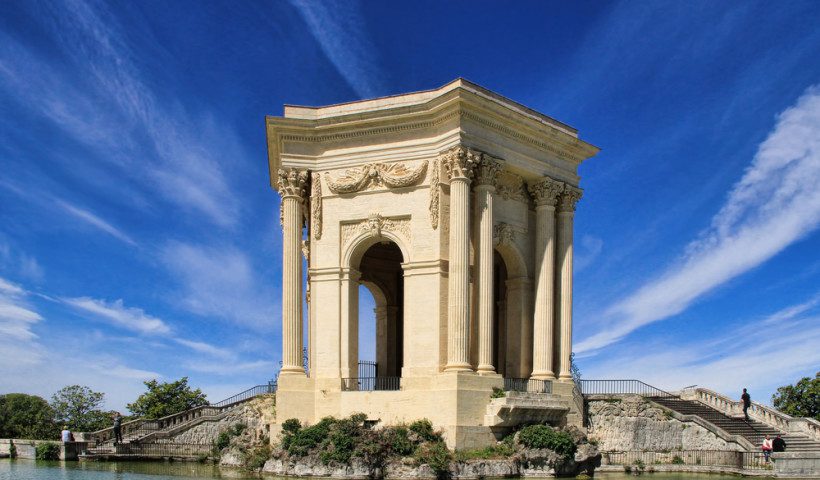 3) The Neo-Bistrots
France has always been known for delectable cuisine, world-renowned chefs, and incredible restaurants, from tiny eateries to large, luxury dining venues. There's no doubt it's a country filled with the stuff made of Foodie's dreams. The latest catch-phrase in French dining is "néo‑bistro," a phrase referring to smaller, more casual venues guided by big-name chefs. Tight-knit spaces are vied for by locals hoping for a taste of the city's newest and hottest culinary hot spots. But don't expect anything over-the-top; the name of the game is casual and relaxed but the twist is entirely creative: dishes created by the world's masters of food and celebrated for their low-key dishes rather than jaw-dropping cuisine at some of the country's most prosperous restaurants. These understated eateries (mostly) offer an atmosphere that's unpretentious and a menu that's affordable while still providing top-notch dishes and some of France's most celebrated wines.