Judith Lieber launches 3 men's fragrances for the line More is More! – the spicy aromatic More Spice!, the aromatic aquatic More Marine!, and the deep dark More Leather!.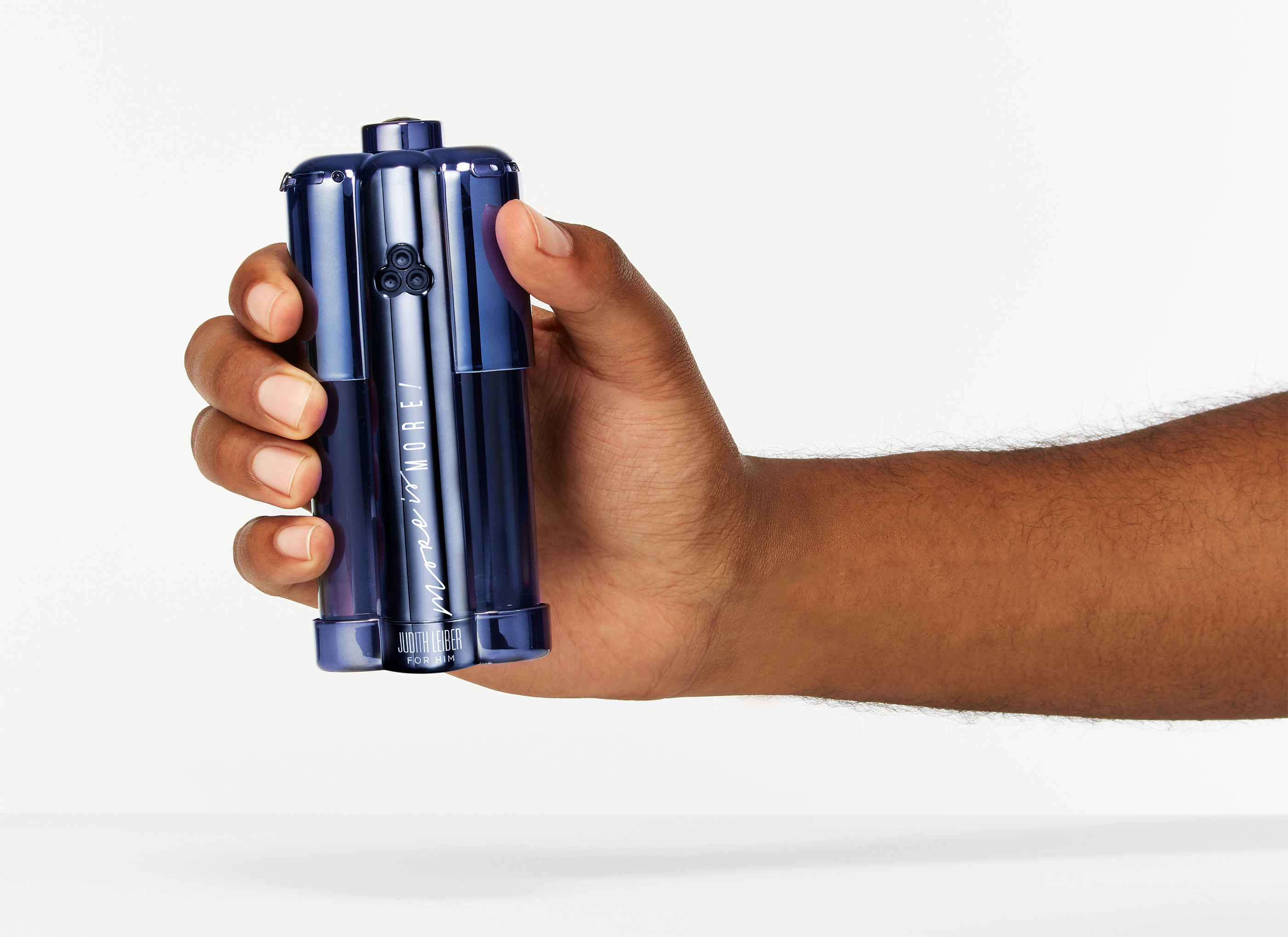 The men's fragrances come after the fragrance trio for women introduced in 2020. The most unusual aspect of them is their bottle, resembling some kind of a firearm magazine, holding three spray bottles to be sprayed separately or in any desirable combination. Officially though, the bottle is designed in the shape of the Chrysler building in NYC. Here's how it works:
The three men's fragrances are introduced in the same wonder bottle and function to be used alone or combined.
"With More is More!, you can personalize your fragrance and create your signature scent," said French perfumer Jérôme Di Marino. "I encourage you to mix the juices together as you please to arrive at a bespoke end result."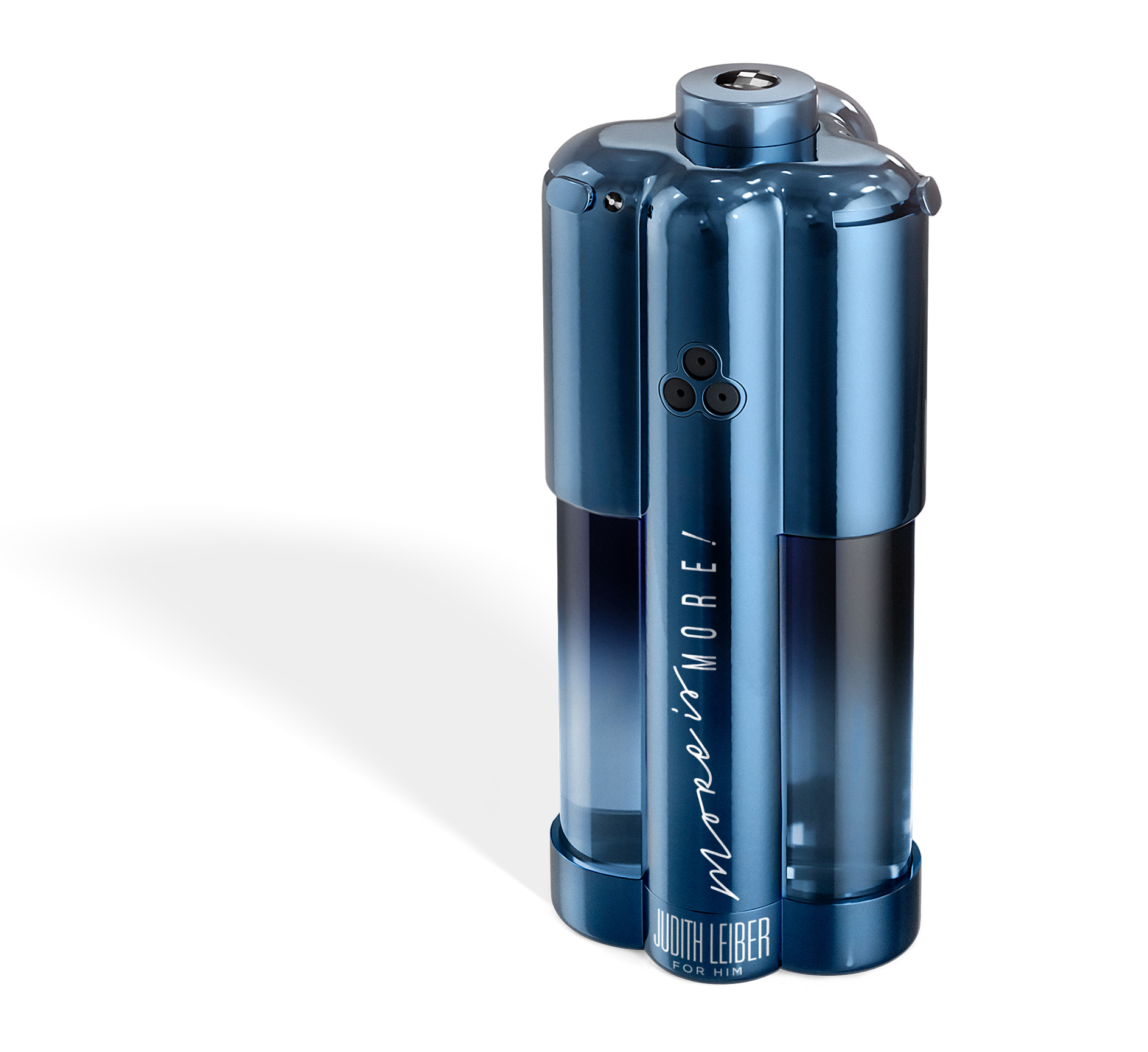 The fragrances are created by Jerome di Marino and Karine Dubreuil. They chose to build in three of the most popular masculine perfume directions: spicy, marine-fougere, and leather.
More Spice!
More Spice! is all about a contrast of spices. At first, you'll smell rich saffron and crisp lemon essence. This is followed by cold bursts of ginger and lavender contrasted with warm, sweet, indulgent notes of vanilla and amber. Heady vetiver polishes off the fragrance, which will last with intensity all day and night. This is the ultimate warming scent.
Top notes: Saffron and lemon essence
Heart notes: Ginger and lavender
Base notes: Vetiver and amber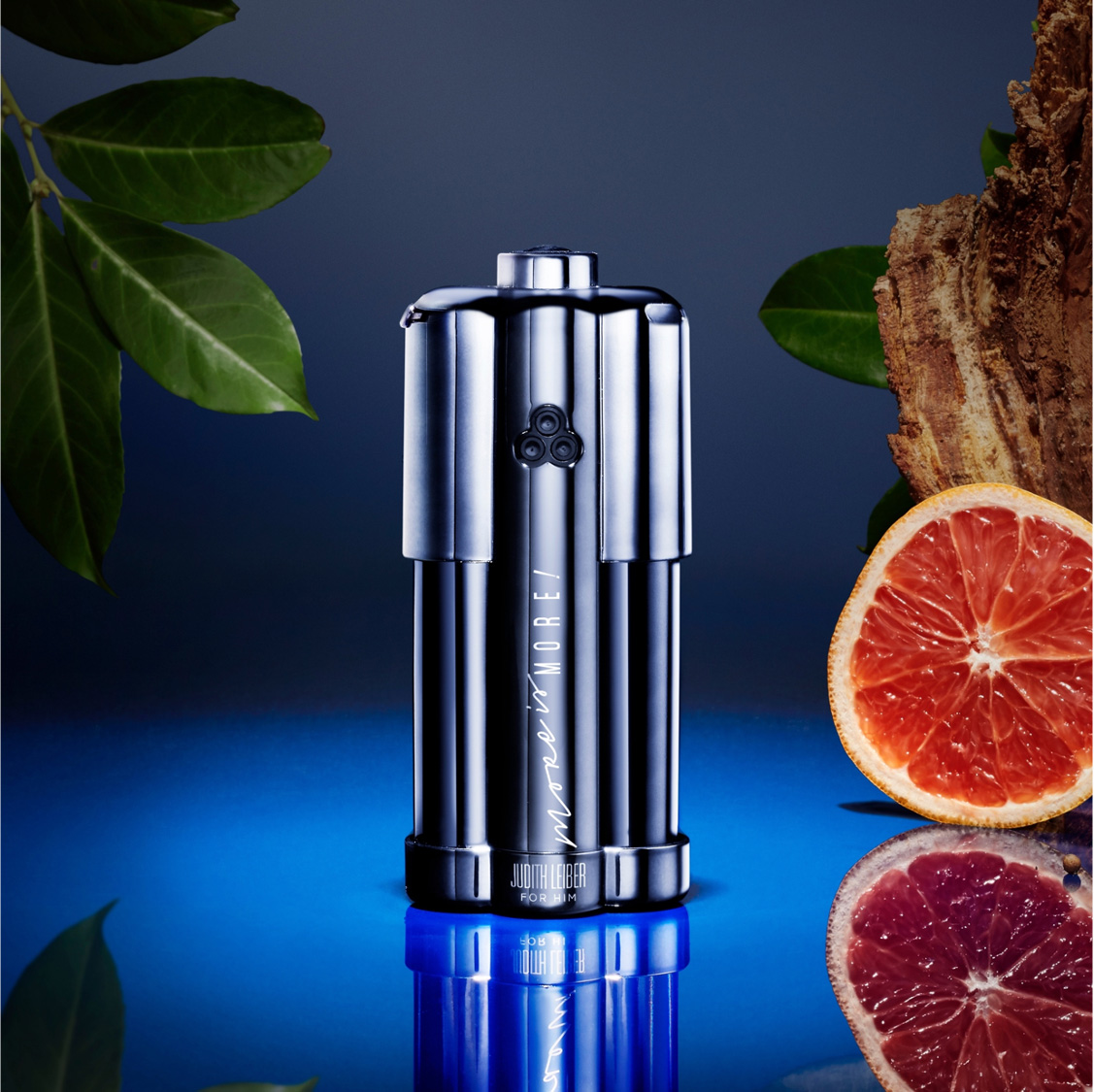 More Marine!
More Marine! is inspired by the freshness of the ocean. A marine accord brings a jolt of freshness, which you should smell instantly alongside the black pepper. The aquatic nature of this scent is balanced by fresh green apples and cedarwood. Rich notes of patchouli and amber round out the scent, giving strength and depth to the composition. This is the ultimate powerful scent.
Top notes: Marine accord
Heart notes: Crisp apple and white cedar
Base notes: Patchouli and amber
More Leather!
More Leather! starts with a dash of lemon and black pepper, which is then eclipsed by a heady, deep, dark leather accord that is both intoxicating and animalic. This is complemented by the complex notes of patchouli and cashmere wood, which last for more than 12 hours. This is the most intense scent of the three.
Top notes: Black pepper and lemon
Heart notes: Dark leather accord
Base notes: Patchouli and cashmere wood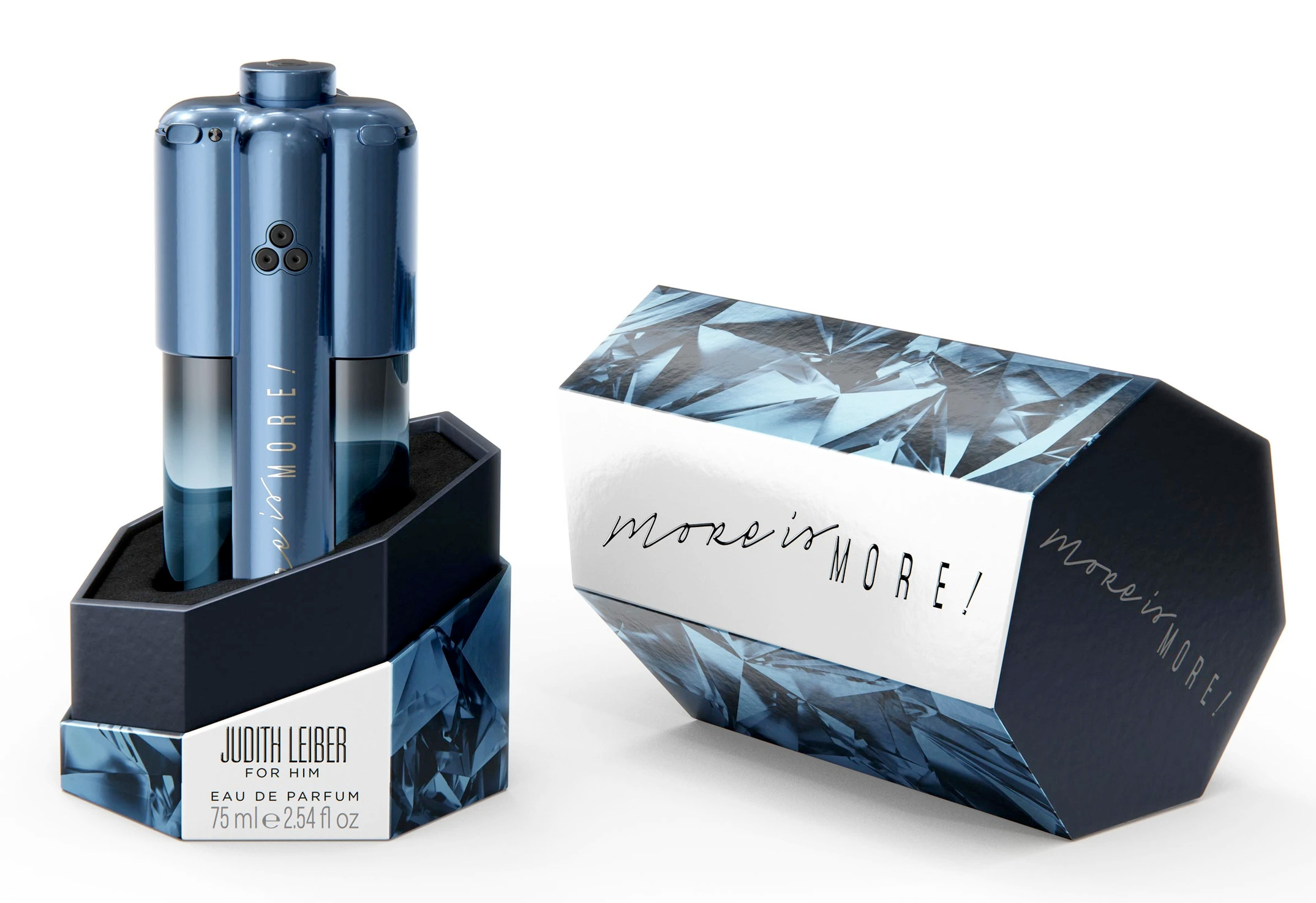 All More Is More! fragrances are available on judithleibermoreismore.com in full-sized bottles and samples (a sample set of 3 perfumes costs $12).
by Elena Knezevic